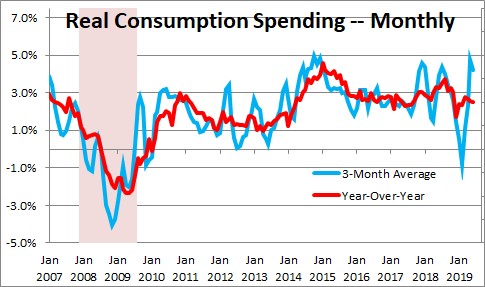 Personal consumption expenditures rose 0.3% in June after having risen 0.5% in May,  0.6% in April, and 1.0% in March.   Over the course of the past year consumer spending has risen 3.9%.
What we are really interested in is consumption spending in real terms (i.e., after adjustment for inflation) because that is what goes into GDP (shown above).    On that basis consumption spending rose 0.2% in June after having risen 0.3% in both May and June .  Real consumer spending has risen 2.5% in the past year.
Consumers feel great.  And why not?
The stock market has recovered all of what it lost in the fourth quarter and has achieved a series of new record high levels.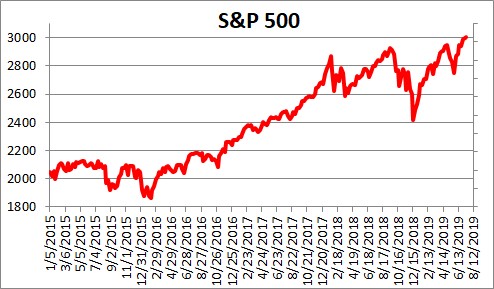 Consumer sentiment is at a 15-year high level that is consistent with a 2.5% pace of consumer spending this year.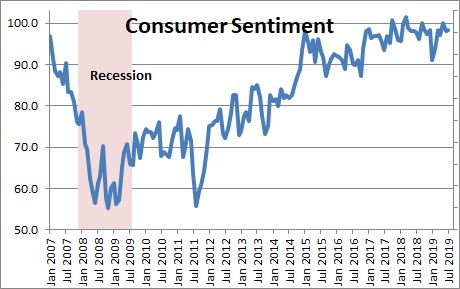 Meanwhile, the economy continues to generate about 180 thousand new  jobs per  month which is what generates the income necessary to boost our pace of spending.  If employment grows, income will grow, and consumer spending will continue to climb.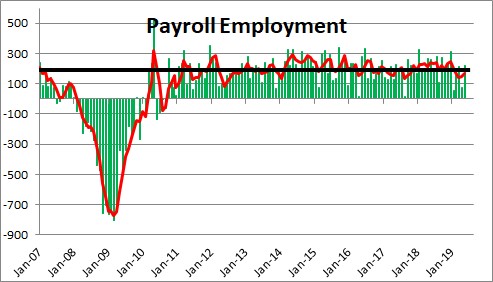 In addition to which consumers have little debt, rates will stay low for some time to come, and consumers continue to benefit from the cut in individual tax rates.
Personal income rose 0.4% in June and each of the previous three months.  During the past year personal income has risen 4.9%.
Real disposable income, which is what is left after adjusting for inflation and taxes, rose 0.3% in June and 0.2% in May.  As a result real disposable income has risen 3.3% in the past year compared to its long-term average growth rate of 2.7%.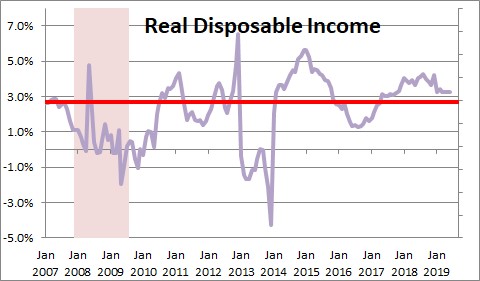 Real disposable income per capita is generally regarded as the best measure of our standard of living.  It is currently rising at a 2.6% pace which is far higher than its 1.8% average increase in the past 25 years.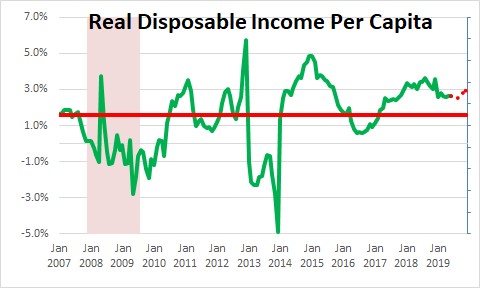 With a 0.4% increase in income and a 0.3% gain in spending in June, the savings rate rose 0.1% in June to 8.1%%.  The long-term average savings rate is 6.1%  The consumer can easily maintain his or her pace of spending in the months ahead.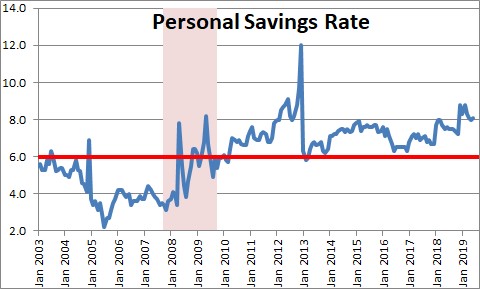 Stephen Slifer
NumberNomics
Charleston, SC