January 8, 2021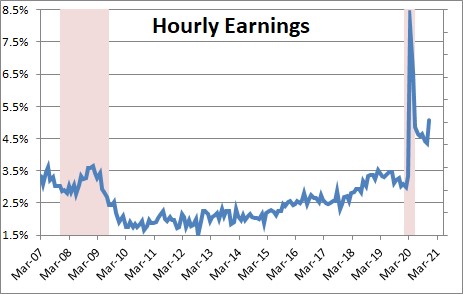 Average  hourly earnings rose jumped 0.8% in December to $29.81 after having risen 0.3% in November and 0.1% in October,  The jump in hourly earnings in December came about because many of the jobs lost in that month were low paid workers.  Cut more low paying jobs relative to higher earning jobs and the average rises.  While the year-over-year increase currently is 5.1% it should eventually return to a yearly growth rate of about 3.5%.
Average weekly earnings jumped 0.5% in December to $1,034.41 after rising 0.3%  in November.  Weekly earnings have risen a solid 6.3% in the past year.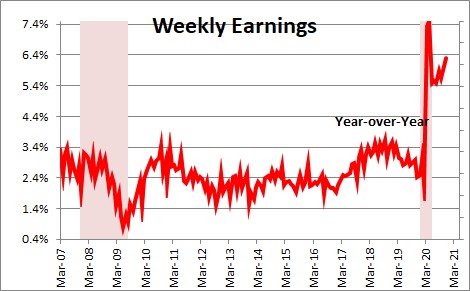 Given the steady increases in the aggregate  hours index, we anticipate Q4 GDP growth of 7.0% after having jumped 33.4% in Q3.
Stephen Slifer
NumberNomics
Charleston, SC