April 1, 2020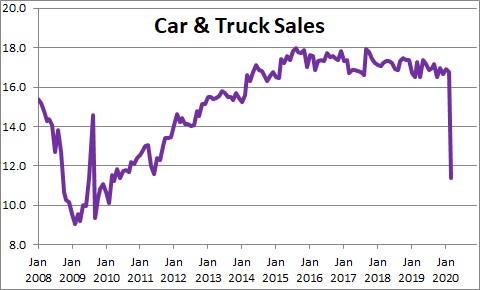 Unit car and truck sales fell 32.1% in March to 11.372 million after having declined 1.0% in February.    Clearly, the dramatic measures taken by the federal government and many state governors to halt the spread of the corona virus has stopped the economy dead in its tracks.  Car and truck sales plunged for the month and are almost certain to decline further in April, most likely to  pace below the 8.5 million pace seen in the midst of the last recession.
Consumer sentiment from the University and Michigan fell 11.9 points in March as the result of fear regarding the impact of the rapidly expanding corona virus and the sharp contraction in stock prices.  But the data for the second half of the month were substantially weaker than the first  half.  As a result, the April level will probably drop to somewhere between 60.0-70.0.  As a result, consumer spending is going to fall sharply for  several months until the corona virus begins to show signs of stabilizing.  We expect that to happen by mid-April, but it will take a while for consumer sentiment and consumer willingness to spend to rebound.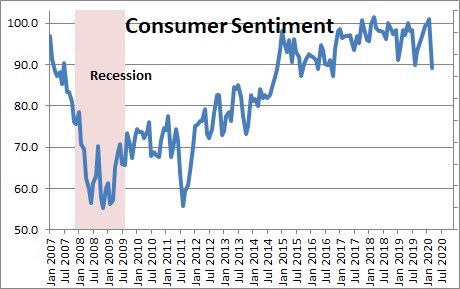 We expect GDP growth in the first quarter of 1.8%, but decline 20.0% or so in the second quarter, but then climb about 8.3% in the third quarter and 7.0% or so in the fourth quarter.
Stephen Slifer
NumberNomics
Charleston, SC