July 2, 2020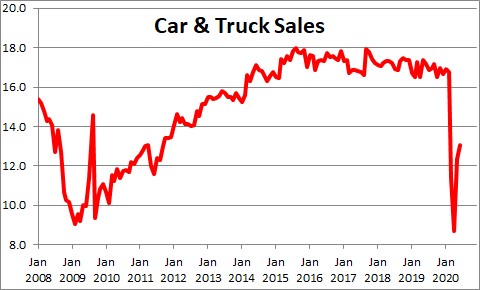 Unit car and truck sales rose 5.7% in June to 13.046 million after have surged by 41.8% in May.  But those gains only partially offset the stunning declines of 32.0% in March and 23.6% in April.  Car sales in February — before the pandemic shutdown were 16.75 million.  After the collapse and partial rebound they stand today at 13.046 million.
The further increase in car and truck sales in June suggests that retail sales will climb further in June following its record-breaking 17.7% increase in May (which followed precipitous declines of 8.2% in March and 14.7% in April).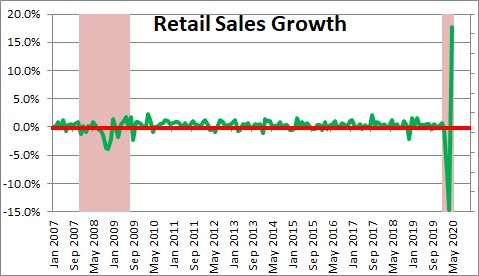 We expect GDP growth in the second quarter to decline 50.0%, but then rebound by 51% in the third quarter as the stimulus checks get the economy back into expansion mode, and continue to rise 7.0% or so in the fourth quarter.
Stephen Slifer
NumberNomics
Charleston, SC