November 4, 2020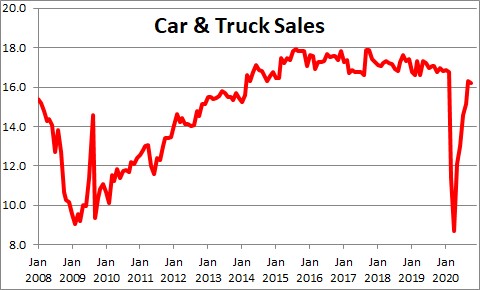 Unit car and truck sales edged lower by 0.5% in October by 0.5% to an annual rate of 16.209 million after rising by 7.7% in September, 3.8% in August and 12.0% in July.  Car and truck sales are now back close to where they were in January and February.    Car sales in February — before the pandemic shutdown were 16.76 million.
Little change in car and truck sales in October  suggests that retail sales will be relatively unchanged in that month and continue to outpace the selling rate that existed prior to the recession.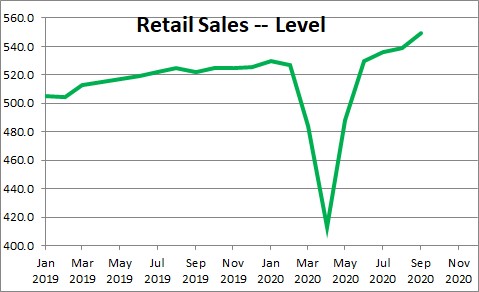 Following the 31.4% decline in GDP in the second quarter, we had a 33.1% increase in the third quarter as the stimulus checks got the economy back into expansion mode.  We expect additional growth at a 10.0% pace in the fourth quarter.
Stephen Slifer
NumberNomics
Charleston, SC