August 25, 2020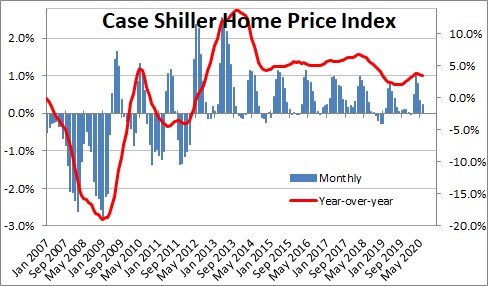 The Case Shiller Index of Home Prices in 20 cities rose 0.2% in May after having risen 0.4% in May 0.8% in April and 1.1% in March.  Over the past year home prices have risen 3.5%.
A broader index  for the entire U.S. — which would include a large number of smaller cities — is rising at a somewhat faster 4.3% pace.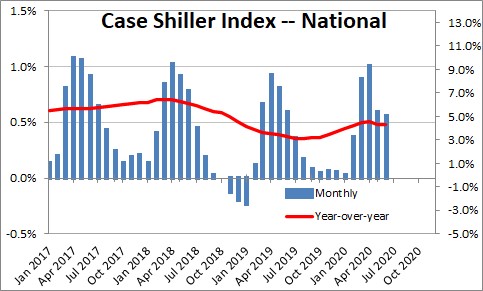 Home sales took a big hit in March and April as one would expect during the lockdown.  But sales came roaring back in May, June, and July.  With little supply on the market home prices have been rising.  We need builders to find enough bodies to significantly boost the pace of production in the months ahead or else home prices will continue to climb.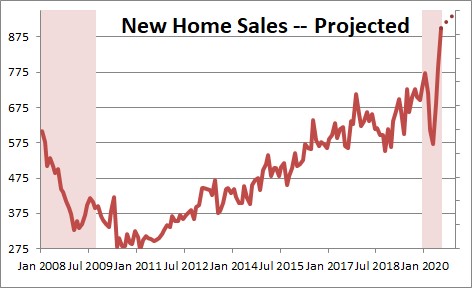 Q2 GDP declined 32.9%.  However, the Federal government has passed stimulus bills of $2.5 trillion.  Those checks  are now in the hands of consumers.  As a result  As a result, we expect Q3 GDP growth of 28% and Q4 GDP growth of 7.0%.
Stephen Slifer
NumberNomics
Charleston, SC