November 1, 2021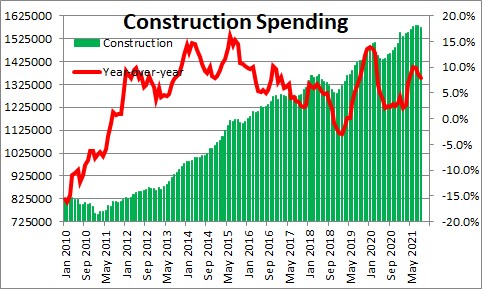 .
Construction spending (the green bars above) fell 0.5% in September after declining 0.3% in August.  Its now 8.8% higher than in was in September of last year — prior to the recession.  In the past 12 months it has risen 11.1%.
Private construction spending (excluding the government sector) fell0.4% in September after having risen 0.1% in August.  It continues to recover from the recession caused by the imposition of the nationwide quarantine in March of last year to combat the spread of the corona virus.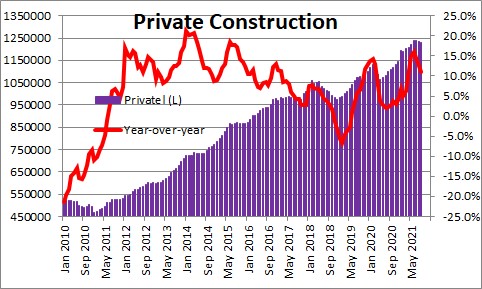 Within the private construction spending category, residential spending declined 0.4% in September after rising 0.1% in August.  The pace of residential construction is significantly faster now than it was prior to the recession..  In the past 12 months residential construction spending has risen 19.3%.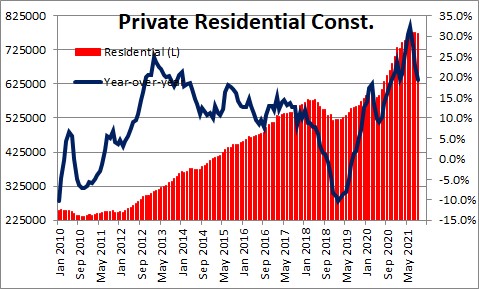 .
New home sales have fallen  in recent months.  Part of the drop is in sales of homes priced at or below $300,000.  The 19.6% increase in home prices has priced some lower-income potential buyers out of the market as down payments and monthly payments have risen.  But for the majority of homeowners housing remains affordable.  In addition, sales have been so rapid that inventory levels have declined to historic lows.  For existing homes there is currently a 2.6 month supply of homes available to sell.  Supply and demand are relatively in balance when there is a 6.0 month supply.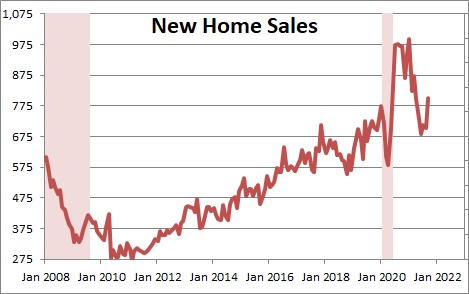 Private nonresidential construction fell 0.6% in September  after declining 0.9% in August.  At this point we do not need new or bigger factories, there is ample office space available, as well as retail space.  This sector will eventually come back, but that is still a ways down the road.  Right now all we can say is that the declines have stopped and this series has reached a plateau.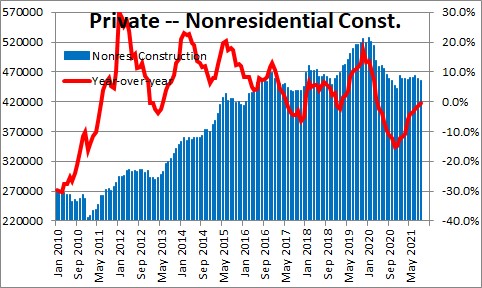 Public sector construction fell 0.7% in September after rising 1.2% in August.   In  the past year such spending has declined 2.4%.  It is being pulled down by declines in offices. highway construction, public safety projects, and school construction.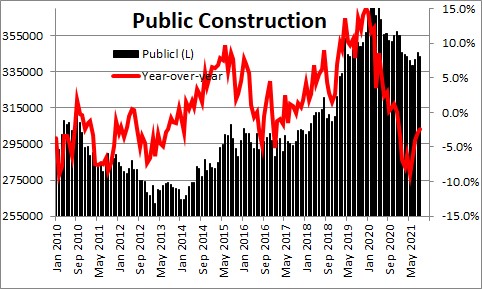 Stephen Slifer
NumberNomics
Charleston, SC