October 1, 2020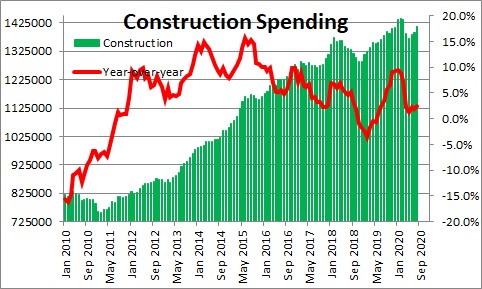 .
Construction spending (the green bars above) rose 1.4% in August after climbing 0.7% in July and 1.0% in June.  But those gains follow declines of 0.3% 3.4%, and 1.3% in the March, April, May period.  Thus, construction spending is recovering, but remains somewhat below its pre-recession pace.
Private construction spending (excluding the government sector) rose 1.9% in August, 1.3% in July, and 1.7% in June.  It continues to recover from its recession caused decline.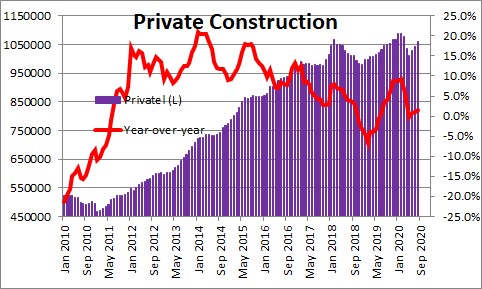 Within the private construction spending category, residential spending jumped 3.7% in August, 2.6% in July, and 2.7% in June.  It is, in fact, essentially at its pre-recession pace.  That is because the housing sector is on fire as new home sales are at the fastest pace since 2006.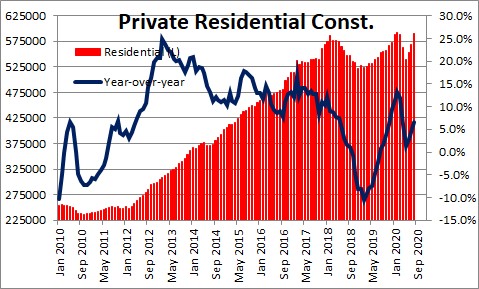 .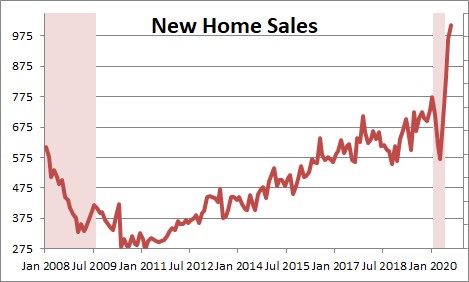 Private nonresidential construction declined by 0.1% in August, 0.7% in July, and 0.1% in June.  While it has not yet turned upwards, it has at least plateaued and if sales continue to be robust it will also begin to climb.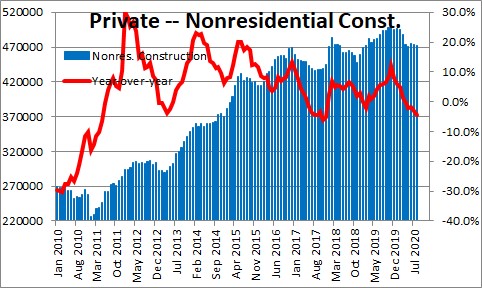 Public sector construction rose 0.1% in August, but declined 1.2% in July and 0.9% in June.  This category can be quite volatile on a month-to-month basis, but in  the past year such spending has risen 5.5%.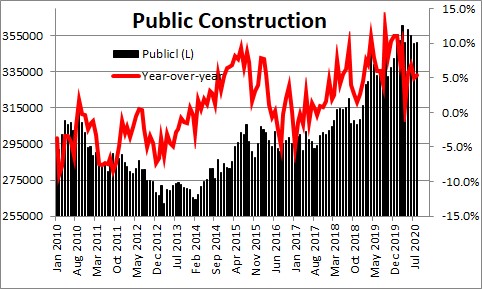 Stephen Slifer
NumberNomics
Charleston, SC