May 1, 2020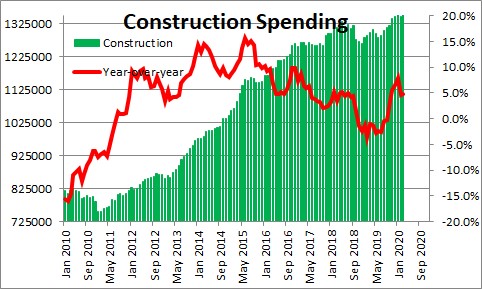 .
Construction spending (the green bars above) rose 0.9% in March after having declined 2.5% in February.  But none of this matters much.  Construction is going to collapse in the months ahead as economic activity has come to a standstill following the imposition of super restrictive measures to halt the spread of the corona virus.  For what it is worth, we now anticipate a 35% decline in second quarter GDP.  But the virus is beginning to show signs of slowing down.  Vaccines and treatments seem likely to be available later this year.  States have begun the gradual process of reopening their businesses.  And the $2.5 trillion of fiscal stimulus is already working its way into the economy.  As a result, we expect third quarter GDP growth of 50.0% followed by 7.0% growth in Q4.
Private construction spending rose 0.7% in March.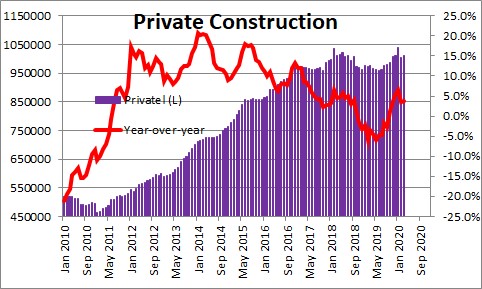 Within the private construction spending category, residential spending jumped 2.3% in March
.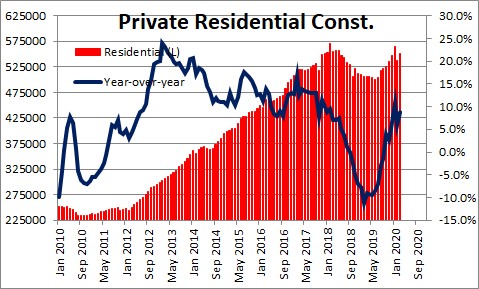 Private nonresidential construction declined by 1.3%.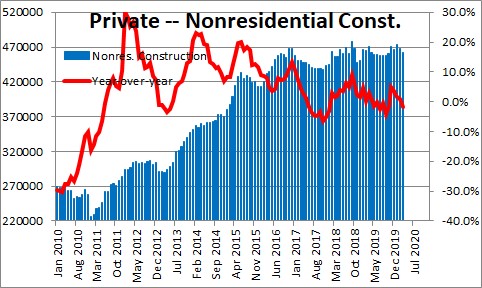 Public sector construction rose by 1.6%.  This category can be quite volatile on a month-to-month basis, but in  the past year such spending has risen 7.9%.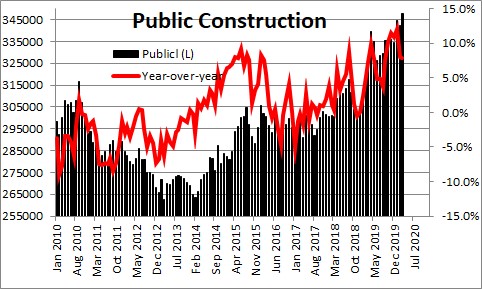 Stephen Slifer
NumberNomics
Charleston, SC