May 6, 2020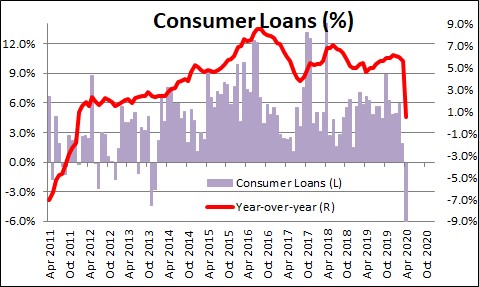 Consumer loans plunged at a 52% annual rate in April (the purple bars) as the economy stopped dead in its tracks following the imposition of very restrictive measures to combat the spread of the corona virus  Data from the Consumer Financial Protection Bureau showed that auto loan inquires dropped by 52% in March as auto dealerships closed down.  That is probably the biggest cause of the April drop in the consumer loan category.
However, commercial and industrial loans surged at annual rates of 115% in March and 191% in April as businesses of all sizes exercised lines of credit as revenue streams shut down in the wake of the stay at home orders.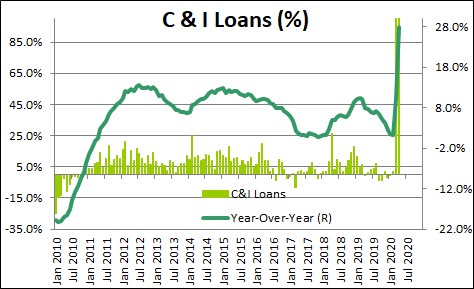 As a result, total loan growth grew at annual rates of 43.5% and 45.2% in March and April.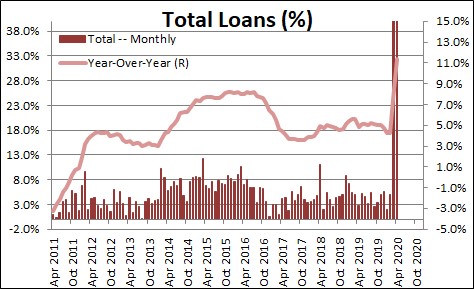 Stephen Slifer
NumberNomics
Charleston, SC