March 11, 2000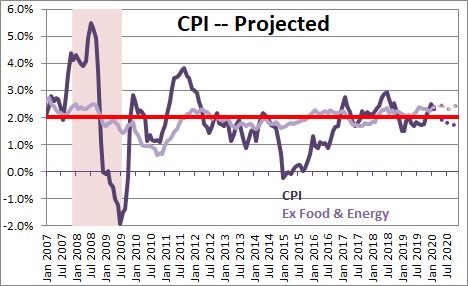 .The CPI rose 0.1% in both January and February after having risen 0.2% in October, November, and December.  During 2019 the CPI rose 2.3%.
Food prices rose 0.4% in February after having risen 0.2% in both December and January.  Food prices have risen 1.7% in the past twelve months.  These prices tend to be lumpy with increases reported for a few months followed by several months of declining prices.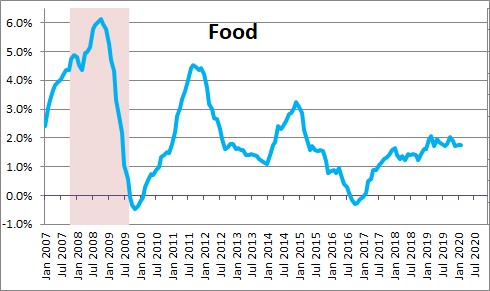 Energy prices fell 2.0% in February after having declined 0.7% in January after having risen 1.6% in December.  These prices are always volatile on a month-to-month basis.   Over the past year energy prices have risen 2.8%.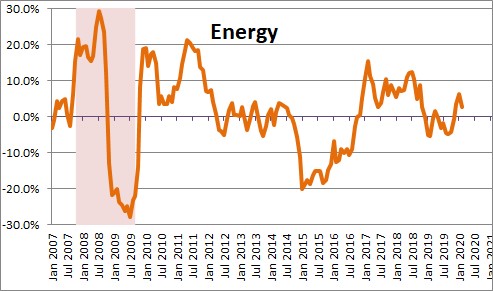 However, in the months ahead energy prices are likely to fall significantly.  In response to the worldwide corona virus the demand for oil has declined which has pulled down gas prices.  At the OPEC meeting in early March Saudi Arabia argued for a production cut.  However, Russia objected.  The problem is that OPEC market share has fallen rapidly in recent years as U.S. shale oil production has risen and the Russians do not want OPEC's market share to fall farther.  Hence, they were unwilling to support a production cut.  This irked the Saudi's who immediately announced  a huge increase in production which caused crude oil prices to plummet.  Furthermore, the Energy Information Agency here in the U.S. now expects crude oil prices to average $38.19 this year versus $57.02 in 2019.  Thus, the agency does not expect a quick rebound in prices.  If that is the case, the energy component of the CPI is likely to fall by 10% or sol this year.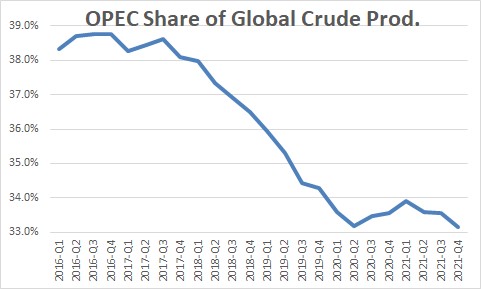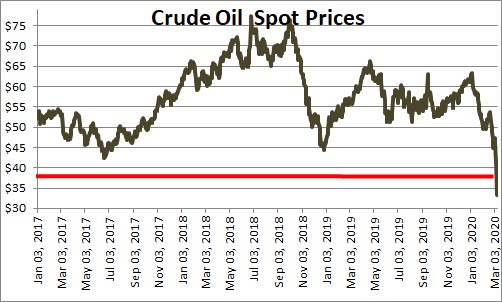 Excluding food and energy the CPI rose 0.2% in both January and February after having risen 0.1% in December.  In 2019  this core rate of inflation rose  2.2%.  We expect the core CPI will climb  2.5% in 2020.
The most interesting development in the CPI in recent years has been the dichotomy between the prices of goods (excluding the volatile food and energy components) and services.  For example, in the past year prices for goods have been unchanged while prices for services have risen 3.1%.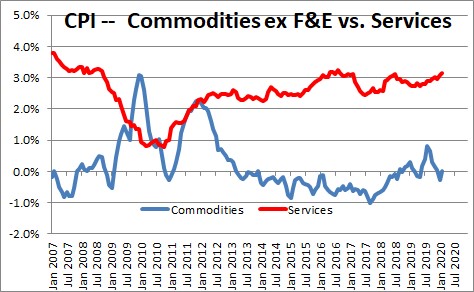 With respect to goods prices, it appears that the internet has played a big role in reducing the prices of many goods.  Shoppers can instantly check the price of any particular item across a wide array of online and brick and mortar stores.  If merchants do not match the lowest price available, they risk losing the sale.  Thus, they are constantly competing with the lowest price available on the internet.  Looking at specific items in the CPI we find that prices have been unchanged or fallen for almost every major category in the past year.  Apparel prices have fallen 0.9%, new cars have risen 0.4%, used cars have fallen 1.3%, televisions have declined 19.9%, audio equipment has  fallen 1.2%, toys have fallen 7.8%, information technology commodities (personal computers, software, and telephones) have declined 6.0%.  Prices for all of these items are widely available on the internet and can be used as bargaining chips with traditional brick and mortar retailers.   It seems to us that the tightness in the labor market will boost wages faster than productivity is climbing.  That means that unit labor costs will begin to climb and, in that event, the core inflation rate will begin to rise as well.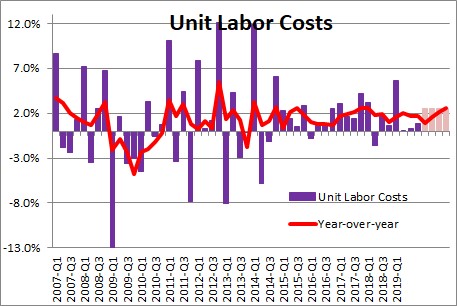 In sharp contrast prices of most services have risen.  Specifically, prices of services have risen 3.1% in the past year.  The increase in this  broad category has been led by shelter costs which have climbed 3.3%.  This undoubtedly reflects the shortages of both rental properties and homeowner occupied housing. Indeed, the vacancy rate for rental property is at a 30-year low. This steady rise in the cost of shelter  will continue for some time to come and, unlike monthly blips in food or energy, it is unlikely to reverse itself any time soon.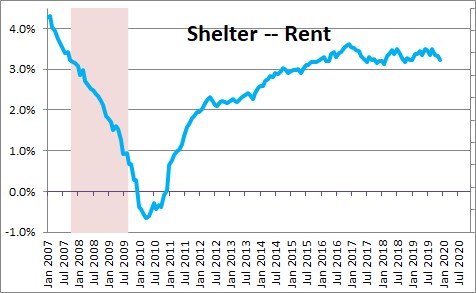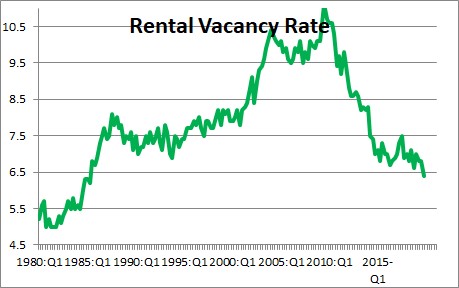 The overall CPI may rise by just 1.5% this year versus a 2.3% increase in 2019 as lower energy prices work their way through to the retail price of gasoline.  The core rate, will climb gradually  in the months ahead.  Steadily rising shelter prices, gradually rising labor costs, and higher prices on goods being imported from China will tend to boost the CPI.  But on the flip side, productivity gains are countering some of the increase in labor costs, and the internet is keeping a lid on the prices of goods.  Following an increase in the core CPI of 2.2% in 2019 we look for an increase of 2.5% in 2020..
The Fed's preferred measure of inflation is not the CPI, but rather the personal consumption expenditures deflator, specifically the PCE deflator excluding the volatile food and energy components which is currently expanding at a 1.6% rate.  We expect it to quicken from 1.6% in 2019 to 2.1% in 2020.  The Fed has a 2.0% inflation target.
Why the difference between the CPI and the personal consumption expenditures deflator?  The CPI is a pure measure of inflation.  It measures changes in prices of a fixed basket of goods and services each month.
The personal consumption expenditures deflator is a weighted measure of inflation.  If consumers feel less wealthy in some month and decide to purchase inexpensive margarine instead of pricey butter, a weighted measure of inflation will give more weight to the lower priced good and, all other things being unchanged, will actually register a decline in that month.  Thus, what the deflator measures is a combination of both changes in prices and changes in consumer behavior.
As we see it, inflation is a measure of price change (the CPI).  It is not a mixture of price changes and changes in consumer behavior (the PCE deflator).  In 2020 look for the core CPI to rise 2.5% while the PCE deflator rises 2.1%. That compares to the Fed's targeted rate for the PCE deflator of 2.0%.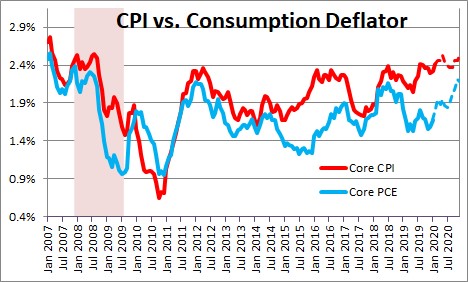 Stephen Slifer
NumberNomics
Charleston, SC