June 25, 2020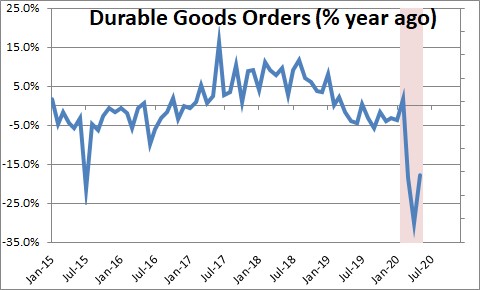 Durable goods orders rebounded by 15.8% in May after having plunged by 18.1% in April after having fallen 16.7% in March.  The imposition of the stringent measures put into place in mid-March to stop the spread of the corona virus as taken a serious toll on the manufacturing sector, but the gradual re-opening of the country resulted in an earlier-than-expected.  We have seen this same behavior in payroll employment, retail sales, and now durable goods orders.
Much of the decline in both months was in the transportation sector — airplanes, cars, and trucks — which surged by 80.7% in May after having plunged by 43.2% and 48.6% in March and April.  Excluding the volatile transportation sector durable goods orders fell 8.2% in April but then climbed by 4.0% in May.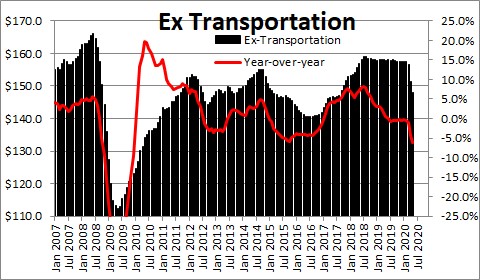 .We expect second quarter GDP to decline 50%.  But then, because the corona virus is showing signs of slowing its pace of spreading, and because we have two fiscal stimulus packages totaling $2.5 trillion that are in the process of distributing money to consumers and businesses, we expect Q3 GDP to climb by 51.0% followed by 7.0% growth in Q4.
Stephen Slifer
NumberNomics
Charleston, SC