August 24, 2022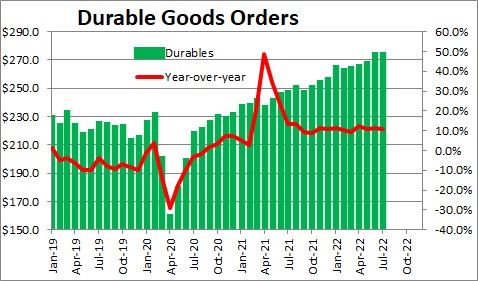 Durable goods orders were unchanged in July after having jumped 2.2% in June.  The June/July data were both biased by a big increase in defense orders in June, followed by an equally big decline in such orders in July.  Thus, this series continues to rise.  In the past year durable goods orders have risen a steamy 10.8%.
Frequently much of the change in durables is in the transportation sector — airplanes, cars, and trucks.  In July transportation orders fell 0.7% after having jumped 6.1% in June.  Excluding the volatile transportation sector durable goods orders rose 0.3% in both June and July..  Orders continue to climb steadily.  In the past year non-transportation orders have risen 7.1%.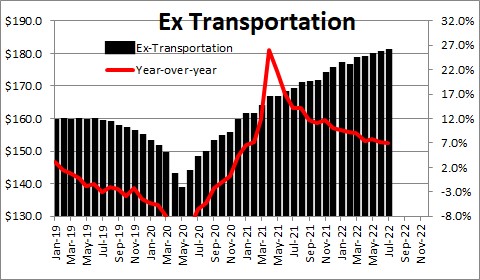 Given the results of the orders component of the Purchasing Managers Index shows that durable goods orders growth should slow in the months ahead.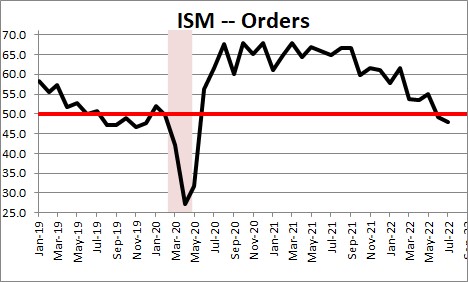 .
And also from the Purchasing Managers report the ratio of orders to inventories has fallen steadily as this year has progressed, but it remains high.  Manufacturers need to maintain the pace of production to satisfy demand.  Their problems will be finding an adequate supply of skilled labor and coping with shortages of materials arriving from suppliers.  While demand seems to be slowing somewhat, factory production is being constrained by supply constraints.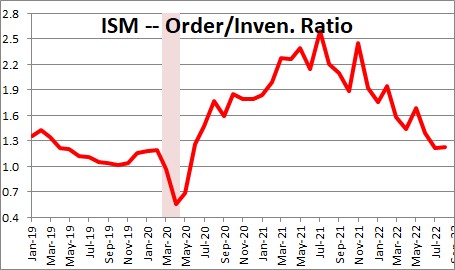 We expect GDP growth to climb at a 2.0% pace in the final two quarters of this year after having declined in both Q1 and Q2.  We expect GDP growth of about 2.0% to continue in 2023.
Stephen Slifer
NumberNomics
Charleston, SC