November 25, 2020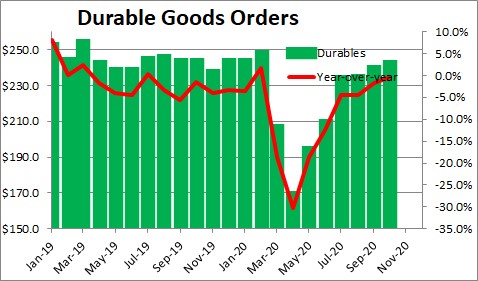 Durable goods orders rose 1.3% in September after after jumped 2.1% in September and risen 0.4% in August.  Durables plunged in March and April.  The imposition of the stringent measures put into place in mid-March to stop the spread of the corona virus took a serious toll on the manufacturing sector.  But given the gradual re-opening of the country the manufacturing sector is bouncing back and orders are now virtually at the same the level they were prior to the recession.
Frequently much of the change in durables is in the transportation sector — airplanes, cars, and trucks.  Excluding the volatile transportation sector durable goods orders rose 1.3% in October after climbing 1.5% in September and 1.1% in August.  Orders are bouncing back quickly and, in this case, are higher than the were prior to the recession.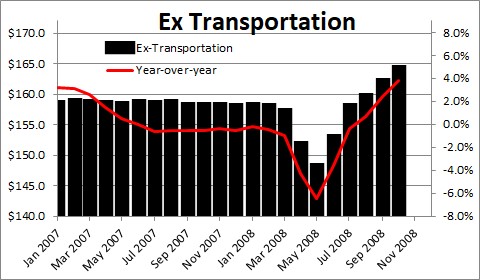 Given the results of the orders component of the Purchasing Managers Index durable goods orders should continue to climb.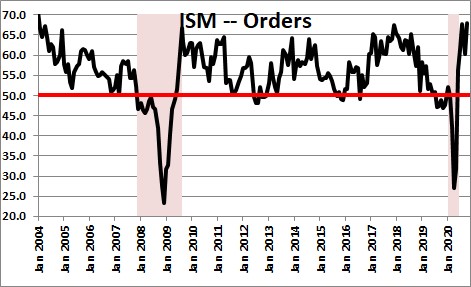 .
And also from the Purchasing Managers Report the ratio of orders to inventories is VERY high.  Manufacturers need to step up the pace of production.  Their constraint will be finding enough skilled workers.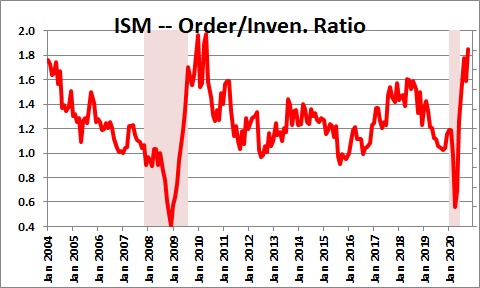 Second quarter GDP declined 31.4%.  But then, the two fiscal stimulus packages totaling $3.0 trillion distributed money to consumers and businesses.  As a result, Q3 GDP surged by by 33.1% and we expect additional growth of 1.0% in Q4.
Stephen Slifer
NumberNomics
Charleston, SC