February 27, 2020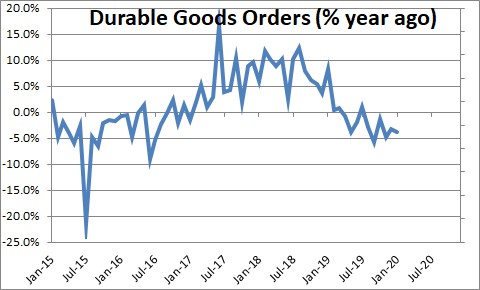 Durable goods orders declined by 0.2% in January after having surged by 2.9% in December after having declined 3.1% in November.   As always this is a very volatile series.  Over the course of the past year durable goods orders have fallen 3.9%. Clearly, trade is taking a toll on the manufacturing sector.
In most  months transportation orders are the biggest category contributing to that month's change  — both to the upside and downside.  That was  the case in recent months as transportation orders rose 9.9% in December and then fell 2.2% in January.  This means that orders for durables ex transportation rose 0.9% in January after having risen 0.1% in December.  These orders rose steadily at rates generally between 7.0-9.0% (red line) for most of 2018 but have slipped in recent months to a year-over-year decline currently of 0.6%.  Higher tariffs are clearly taking a toll on the factory sector.  Having said all of that the worst may be over.  This series has flattened out in the past six months or so..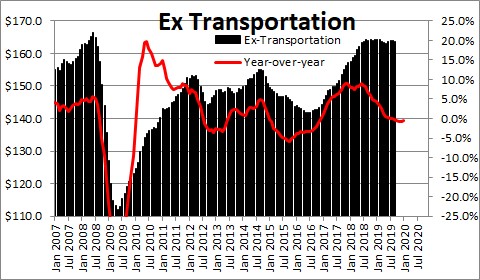 Economists are also interested in capital goods orders so we can get some sort of a handle on the investment spending portion of GDP.  But even capital goods orders can get blown around from one month to the next if there is a huge defense order or if there is a big airline order.  Orders will rise very sharply one month, only to decline almost as sharply in the subsequent month.  Thus, the focus is typically on non-defense capital goods orders ex air.  These orders rose 1.1% in January after having declined 0.5% in December.  Over the course of the past year such orders have risen 0.9%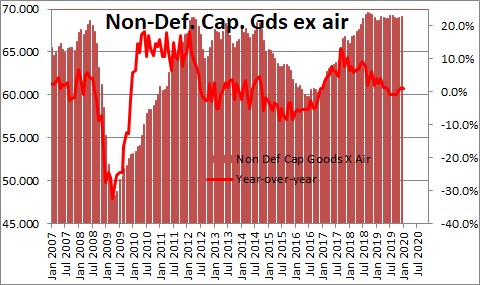 The backlog of orders was unchanged in both December and January .  In the past year the backlog has fallen 2.3%.  This means that manufacturers were filling orders at a faster pace than orders were coming in so the backlog declined.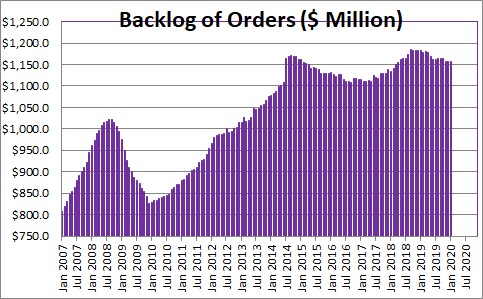 .We think that the manufacturing sector is basically steady as export orders initially plunged but have since leveled off.
Stephen Slifer
NumberNomics
Charleston, SC