May 21, 2020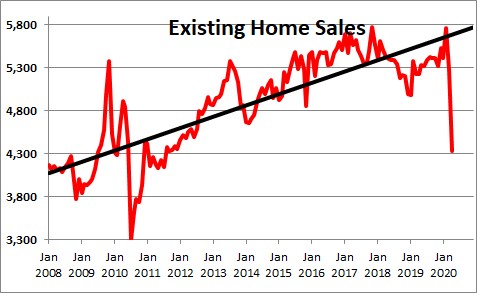 Existing home sales fell 17.8% in April to 4,330 thousand after having declined 8.5% in March  It is likely that home sales will continue to decline in May.
Lawrence Yun, NAR chief economist said that "The economic lock-downs – occurring from mid-March through April in most states – have temporarily disrupted home sales.  But the listings that are on the market are still attracting buyers and boosting home prices."  He added that, "Record-low mortgage rates are likely to remain in place for the rest of the year, and will be the key factor driving housing demand as state economies steadily reopen.  Still, more listings and increased home construction will be needed to tame price growth."quickly working its way into the economy..
But we are already seeing signs that the rate of spread of the virus is slowing down.  Also, the $2.5 trillion of fiscal stimulus is quickly working its way into the economy.  Thus, the weakness in housing in the next  month or so should prove to be temporary.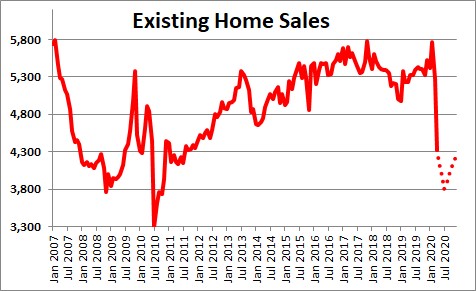 Stephen Slifer
NumberNomics
Charleston, S.C.