March 20, 2020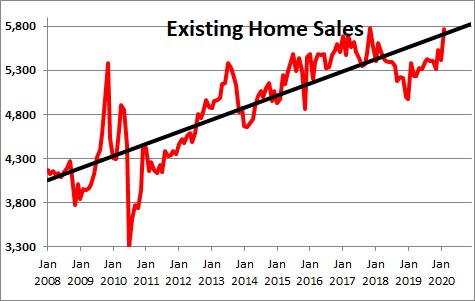 Existing home sales jumped 6.5% in February to 5,770 thousand after having declined 2.0% in January.  Sales currently are 7.2% higher than where they were at this time last year and are at their fastest pace since February 2007.
Lawrence Yun, NAR chief economist said that "February's sales of over 5 million homes were the strongest since February 2007.  I would attribute that to the incredibly low mortgage rates and the steady release of a sizable pent-up housing demand that was built over recent years."
While interesting, this indicator is relatively useless given the events of the past few weeks.  Clearly, existing sales as well as every other economic indicator are going to take a big hit in the months ahead.
It is hard to make any sort of guess regarding the economy at this point.  What we need is some hint that the spread of the virus is slowing and, beyond that, that the number of active cases is actually shrinking.  We are not there yet.  Having said that, based on China's experience, we think that with the recent-enacted draconian measures to stop the spread of the disease, we think that early indicators that the virus is getting under control will be forthcoming by mid-April and more solid evidence by the end of next month.  Thus, we expect existing home sales to rebound in the second half of the year.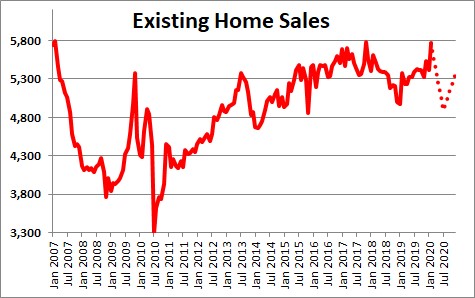 Stephen Slifer
NumberNomics
Charleston, S.C.