July 22, 2020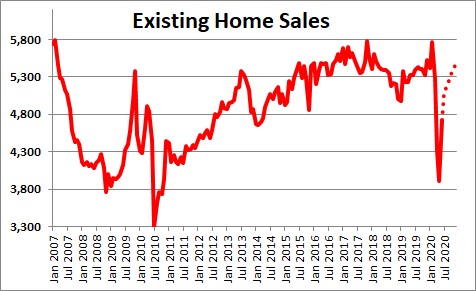 Existing home sales surged by 20.7% in June after having fallen 9.7% in May,  17.8% in April, and 8.5% in March  They should continue to climb in July.
Lawrence Yun, NAR chief economist said that "The sales recovery is strong, as buyers were eager to purchase homes and properties that they had been eyeing during the shutdown.  This revitalization looks to be sustainable for many months ahead as long as mortgage rates remain low and job gains continue."
The $2.5 trillion of fiscal stimulus is quickly working its way into the economy. The stimulus money has dramatically boosted real disposable income so potential home buyers have the money to spend.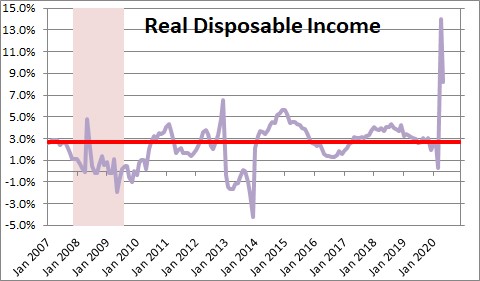 With a huge boost to income but the economy essentially locked down and nowhere to spend it, the savings rate surged in recent months.  Surely that money will be spent during the next few months.
Meanwhile, mortgage rates are at a record low level of 3.0%.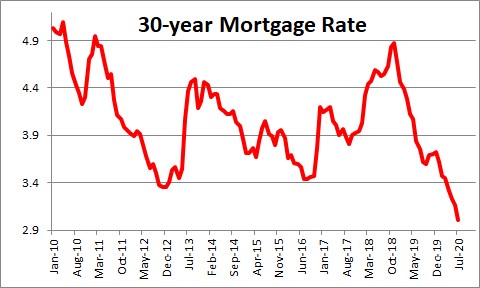 With income surging, prices rising moderately, and interest rates falling, housing affordability has climbed to 170.0 which is the highest it has been since March 2016.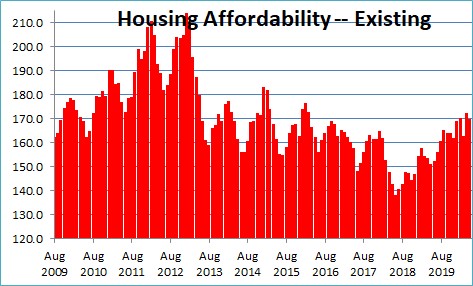 The other noteworthy point from the June data is that the average property sat on the market for just 24 days in June.  That is the shortest amount of time between listing and sale on record.  Furthermore, 62% of the properties sold in June were on the market for less one month.  That is truly impressive at any time, and even more dramatic given that it comes just two months after the end of the biggest GDP decline on record.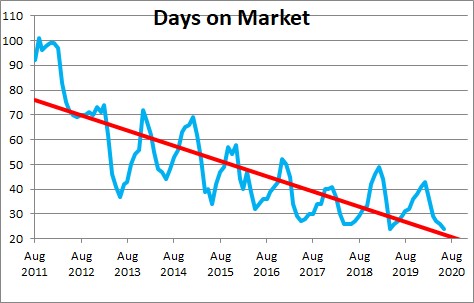 Look for a vigorous rebound in housing to continue in the second half of this year.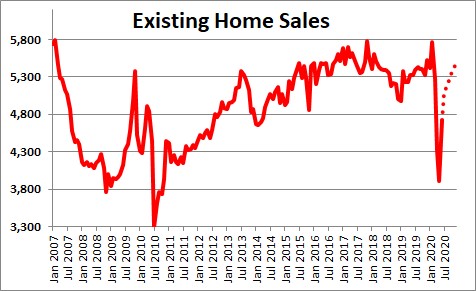 Stephen Slifer
NumberNomics
Charleston, S.C.