March 17, 2023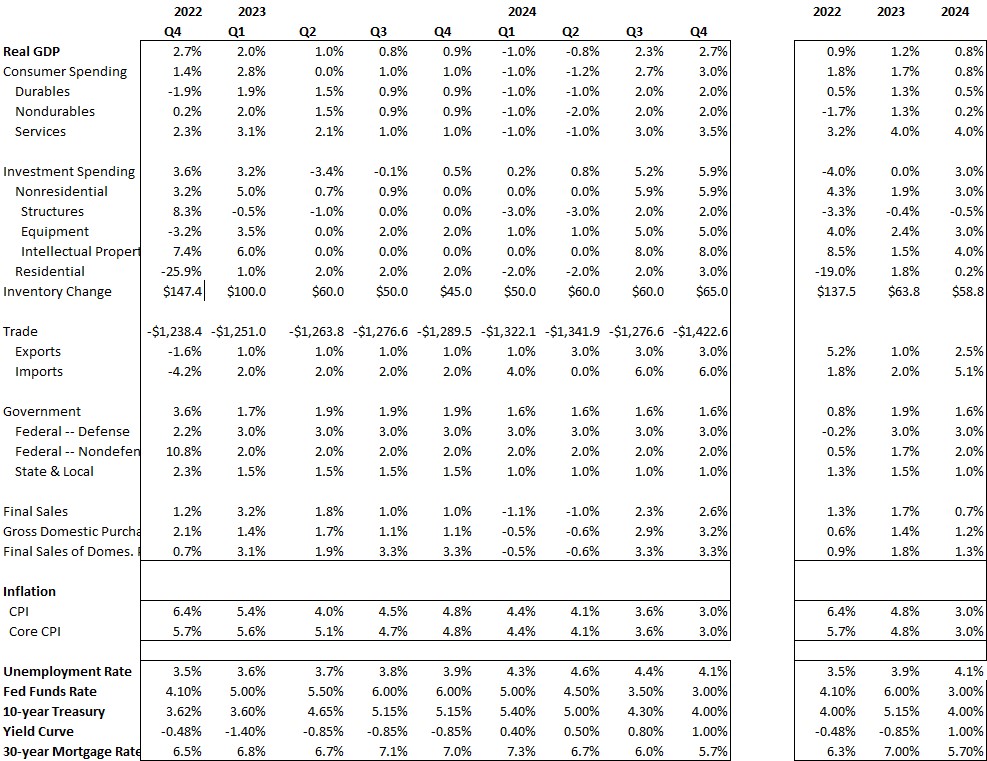 GDP growth rose 3.2% in the third quarter and 2.7% in the fourth quarter. We expect GDP growth in the first quarter to be 2.0% and January data were surprisingly strong.  We also anticipate GDP growth for the year to be 1.2% in 2023 even though the Fed continues to push rates higher because the economy continues to create jobs, wages keep rising, and real interest rates will remain negative through midyear..  The current financial crisis should be contained with only minimal damage to the economy, largely through reduced credit availability to the tech sector.
Given the GDP forecast above, we expect the unemployment rate to rise 0.3% to 3.9% by the end  of 2023.  As the Fed keeps tightening the economy will slip into recession in the first quarter of 2024.  As that occurs the unemployment rate will peak at 4.6% by mid-2024 before retreating to 4.1% by the end of that year..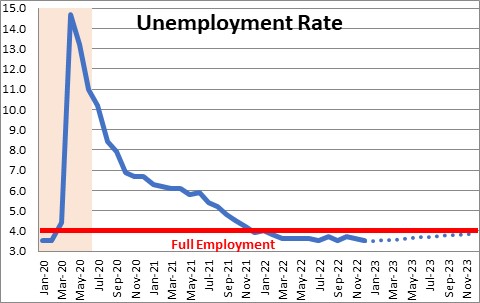 Given the rapid increase in money supply growth, the core CPI inflation rate rose 5.7% in 2021.  It now seems likely that the core inflation rate will slow to 4.8% in 2023.  Slower inflation but still not even close to the Fed's 2.0% objective.  Once the economy enters recession in the first quarter of 2024 the inflation rate should subside quickly and slip to 3.0% by the end of that year.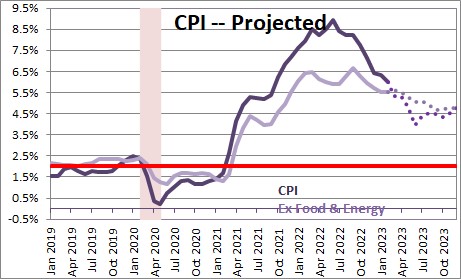 We expect the real funds rate to rise to 6.0%  by September.  For the first time in four years the real funds rate would be positive 1.4% (6.0% funds rate less 4.6% inflation) which would finally give the Fed a chance to slow the economy enough to reduce inflation and bring it closer to the 2.0% target.  We expect a real funds rate of that magnitude will cause the economy to slip into recession in the first half of 2024, but then recover in the final two quarters of that year.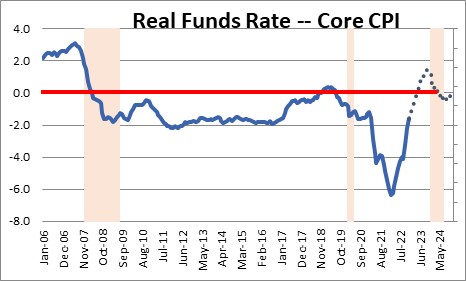 Stephen Slifer
NumberNomics
Charleston, SC