December 4, 2020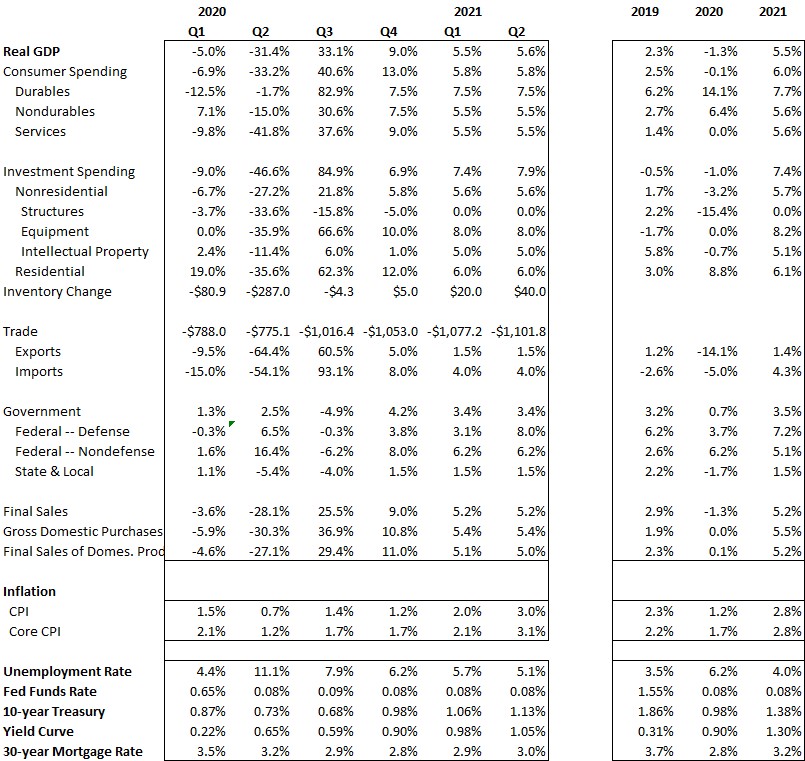 The government's response to the corona virus stopped the economy dead in its tracks.  It started to fall precipitously in March and then collapsed in April.  As a result, GDP declined 31.4% in the second quarter.  However, it began to turn upwards in May and the rebound gathered momentum in June, July and August.   At the same time, $3.0 trillion of fiscal stimulus checks were disbursed..  As a result, the economy rebounded by 33.1% in the third quarter.
The latest incoming data remain very positive.  Private sector employment increased by 877 thousand in October and 344 thousand in November.  The unemployment rate declined 0.2% in November to 6.7%..  On top of that the housing market is on fire.  As a result, we expect a further 9.0% increase in GDP in the fourth quarter.
We fully expect that a vaccine will be readily available by the end of this year or early next year and now Pfizer has announced just such a vaccine with 90% effectiveness, followed by similar announcements from Moderna and Astra Zeneca.  As a result, we also anticipate 5.5% GDP growth in 2021.
The unemployment rate has already fallen from a peak of 14.7% in April to 6.7%.  It is expected to end this year at 6.2% and continue to slide to 4,0% by the end of 2021.
The Fed has pledged to keep the funds rate at 0% through 2023.  A slight pickup in the core CPI from 1.7% this year to 2.8% should boost the 10-year note rate to 1.0% by the end of this year and 1.4% by the end of 2021.
Stephen Slifer
NumberNomics
Charleston, SC