April 1, 2020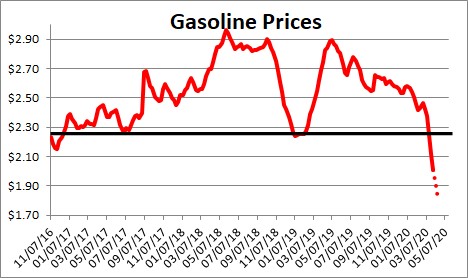 Gasoline prices at the retail level  fell $0.11 in the week ending March 30 to $2.01 per gallon.  In South Carolina gasoline prices tend to about $0.25 below the national average or about $1.76.  In the short-term pump prices are going to fall farther.  The spot price of gasoline has fallen 65% to to $0.62 from $1.83 a year ago which suggests that gas prices at the pump are likely to dip to about $1.50 in the weeks ahead.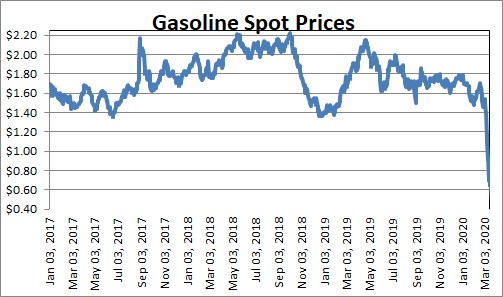 Crude prices plunged another $7 per barrel this past week to $14 briefly, but they since since rebounded to about $20.00. Last year at this time crude prices were $62 per barrel so we are looking at crude prices currently that are 65% lower than where they were at this time last year when crude was about $60 per barrel.  Oil prices today are the lowest they have been since 9-11 which was almost 20 years ago.  The drop in prices is partly attributable to the corona virus which has slashed economic activity in every corner of the globe.  .At the same time a spat between Saudi Arabia and Russia has  pushed prices lower.  To quell the slide in oil prices the Saudi's wanted to cut oil production.  The Russians were tired of OPEC losing market share to the burgeoning U.S. shale oil industry and they refused to go along with a cut in production.  The Saudi's got mad and said they would sharply boost output to push prices even lower and punish the Russians (even at their own expense).  Makes no sense.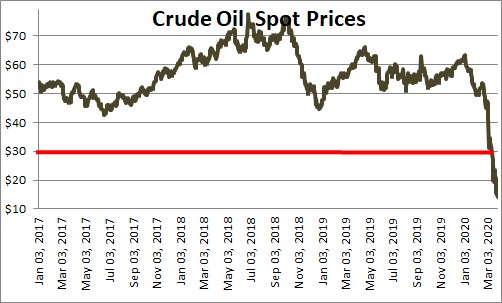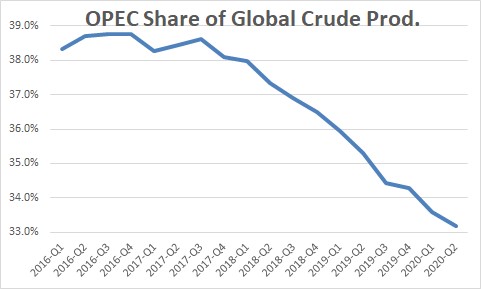 Meanwhile, U.S. production  has surged from 10,900 thousand barrels to 13,100 thousand barrels per day.  Despite the drop in demand, U.S. production has remained steady at about 13,000 thousand barrels per day.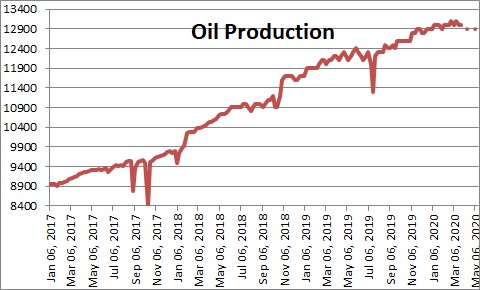 The Department of Energy expects U.S. production to climb 8% from 12.2 million barrels per day in 2019  to 13.0 million barrels in 2020.  The U.S. became the world's largest oil producer in March of 2018 and the gap between U.S. production and that of Russia, and Saudi Arabia continues to widen .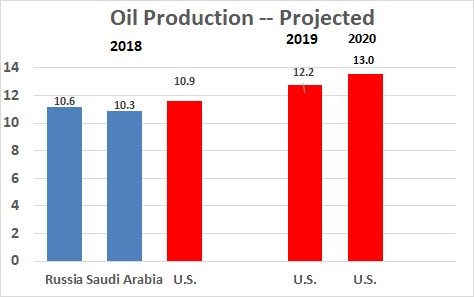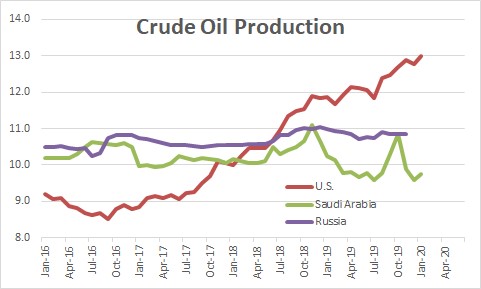 At the moment toil inventories have begun to rise     But if demand drops and the U.S. and the Saudi's continue to flood the market with additional oil, those inventory levels will continue to climb.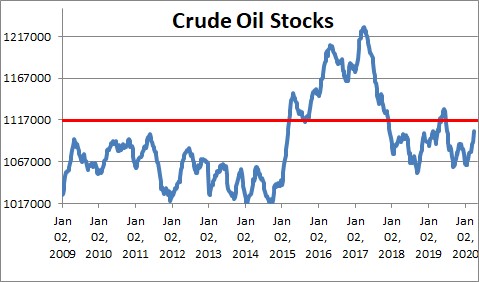 Stephen Slifer
NumberNomics
Charleston, SC