April 15, 2021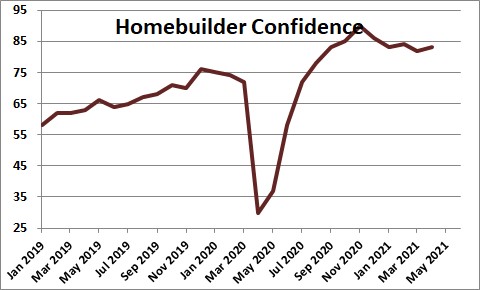 .Homebuilder confidence rose 1 point in April to 83 after having fallen 2 points in March.  The last several months the index has fallen slightly from a 35-year old record high level of 90 set in November.  It was at 74 in February prior to the recession..
NAHB Chief Economist Robert Dietz said, "Despite strong buyer traffic, builders continue to face challenges to add much needed housing supply to the market. The supply chain for residential construction is tight, particularly regarding the cost and availability of lumber, appliances, and other building materials. While mortgage interest rates have trended higher since February and home prices continue to outstrip inflation, housing demand appears to be solid for now as buyer traffic reached its highest level since November."  As evidence of the rapid increases in the cost of materials, lumber prices have risen almost 30% in the past year.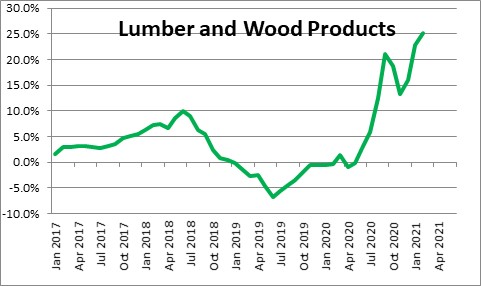 Traffic through the model homes climbed 3 points in April to 75 after having been unchanged in March.  This component has risen 62 points since reaching a low of 13 in April and  is still essentially at its highest level in the history of the survey.    As the stock market continues to climb, firms accelerate their pace of hiring, and mortgage rates edge up only slightly during the course of the year, the interest in purchasing a new home will remain strong in 2021.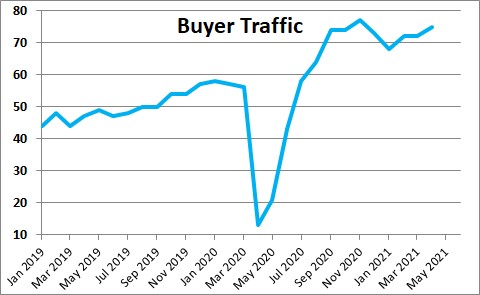 The homebuilders expectations index fell 2 points in April to 81 after having jumped 3 points in March..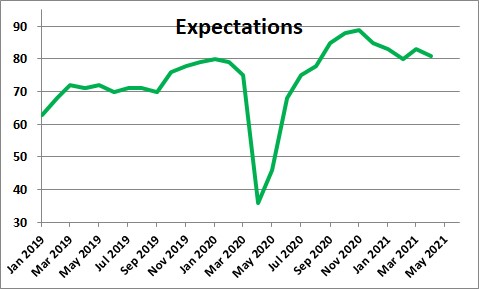 We expect GDP to rise 6.0% or so in Q1, 9.0% in Q2, and 7.5% for the  year.
Stephen Slifer
NumberNomics
Charleston, SC