April 30, 2020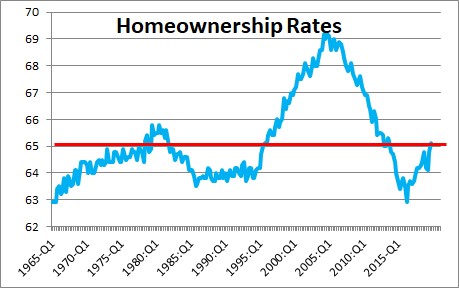 Home ownership rose 0.2% in the first quarter of this year to 65.3%/  It hit a low of 62.9% in the second quarter of 2016 but has risen considerably in the past 3 years.
The upswing in home ownership in the past two years  has been most pronounced amongst younger borrowers, i.e., those under the age of 45.  That is where most of the earlier decline occurred.  These younger people are now getting somewhat older and raising families.  As this occurs, they find home ownership increasingly attractive.  Thus, demographics now seems to be working in favor of a steady rebound in housing in the quarters ahead.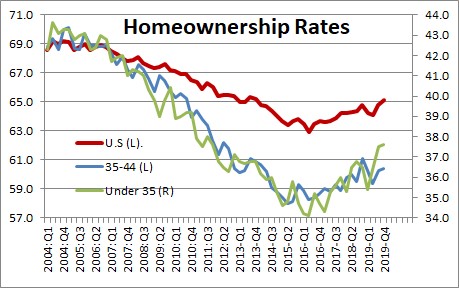 .But all of this has likely been interrupted by the country's response to the corona virus which is likely to result in a 35% drop in second quarter GDP followed by a 50% rebound in the third quarter.  As consumer confidence has plunged along with consumer income, and with a sharp rise in the unemployment rate to perhaps 15.0%, home ownership is going to fall for the foreseeable future.  It may resume later this year if the economy recovers by the amount expected.  We'll see.
Stephen Slifer
NumberNomics
Charleston, SC