September 25, 2019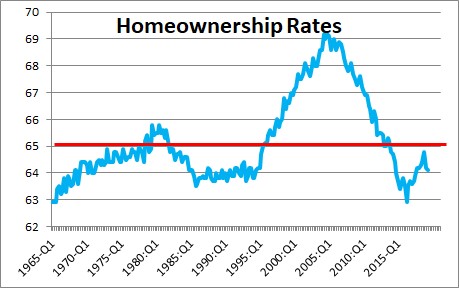 Home ownership fell slightly in the second quarter.  It fell 0.1% in that quarter after having declined 0.6% in the first quarter.  It hit a low of 62.9% in the second quarter of 2016 but has risen slightly in the past 2-1/2 years.
The upswing in home ownership in the past two years  has been most pronounced amongst younger borrowers, i.e., those under the age of 45.  That is where most of the earlier decline occurred.  These younger people are now getting somewhat older and raising families.  As this occurs, they find home ownership increasingly attractive.  Thus, demographics now seems to be working in favor of a modest rebound in housing in the quarters ahead.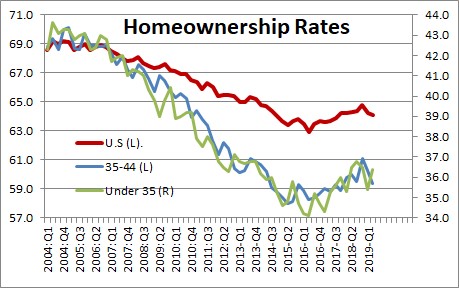 Home prices had been rising by 6.0-6.5%, but the softness in sales last year has caused home prices to slow.  They have now risen 2.0% in the past year.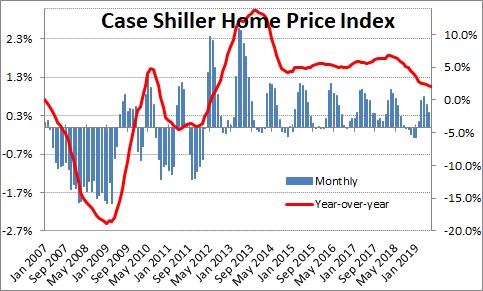 Meanwhile, mortgage rates have fallen 1.3% since the beginning of the year from 4.9% to 3.6%.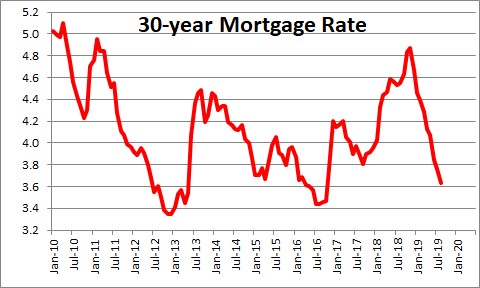 As a result, housing affordability has one again begun to rise..  The National Association of Realtors index of housing affordability stands at about 159..   At a level of 159 it means that consumers have 59% more income than is required to purchase a median-priced home.  Back at the peak of the housing boom in 2007  consumers had just 14% more income than required.  Thus, extremely low mortgage rates, a moderate increase in home prices, and steady growth in consumer income makes housing affordable..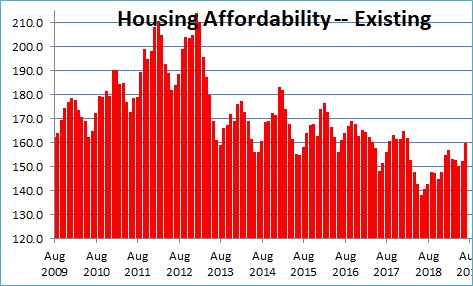 Also, the very limited supply of homes available to purchase means that some potential home buyers simply cannot find a suitable property to purchase.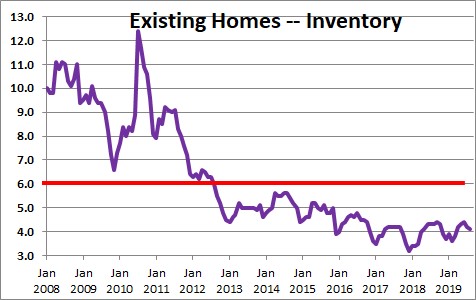 Many former homeowners and some younger people have turned to renting, but vacancy rates for rental properties have been falling fast and at 6.8% are the lowest they have been since the mid-1980's.  There continues to be a significant housing shortage in the United States.  This implies that home sales and prices will continue to climb.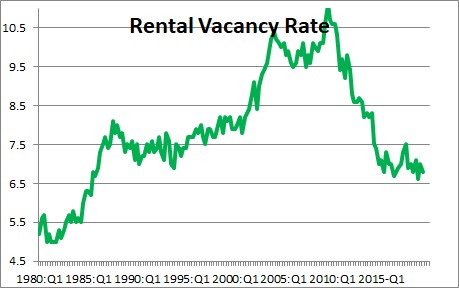 Stephen Slifer
NumberNomics
Charleston, SC