August 21, 2020
While the economy contracted at breath-taking speed in March and April, it has turned upwards more quickly and with more vigor than most economists expected.  Clearly, the source of the rebound is the fiscal stimulus money that injected $3.0 trillion into the hands of consumers and businesses.   As a result, each week some market index or economic indicator achieves a record high level.  First it was the stock market with the NASDAQ index followed by the S&P 500.  Then it was retail sales.  Now it is housing.  Both new home and existing sales in July can only be characterized as booming.  Who would have thought that three months after the end of the steepest economic decline in our history, many sectors of the economy would have fully recovered and be stronger than ever?  That happens to be the case with housing.
After dipping to a 3,910 thousand pace in May, existing home sales surged in June and July and now stand at a record 5,860 thousand pace.  What happened?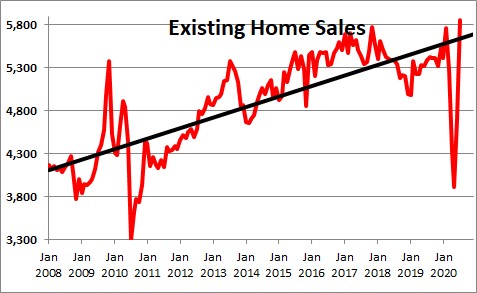 First, the $1,200 tax refund checks were sent to taxpayers in April and May.  As a result, consumer income surged.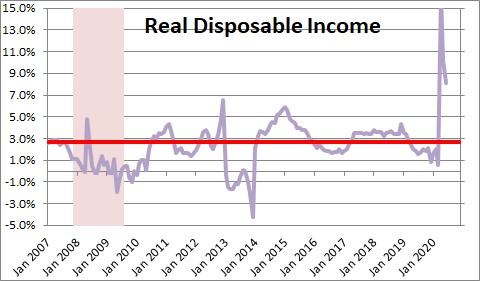 Because the economy was largely shut down at that time, consumers received their refund checks but had few opportunities to spend it.  Thus, the savings rate surged to 33.5% in April versus a more normal level of 6.0%.  As the economy re-opened consumers have begun to spend and the savings rate has declined somewhat, but is still at a lofty level of 19.0% and should support a rapid pace of consumer spending for several more months.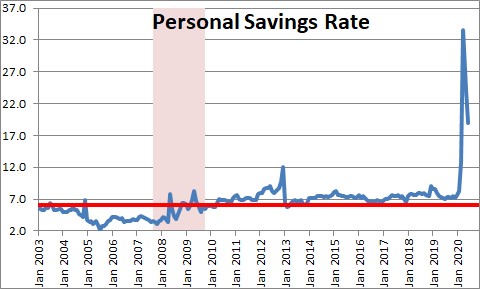 Second, mortgage rates dipped to a record low level of 3.0%.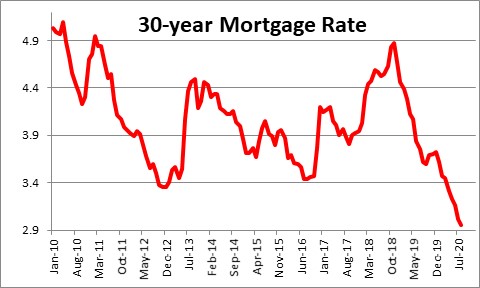 With the dramatic boost in income and record low mortgage rates, consumers could easily afford to purchase a new home.  The National Association of Realtors produces an index of housing affordability which incorporates consumer income, mortgage rates, and home prices.  It climbed to 170 in May and June which means that a potential home buyer had 70% more income than required to purchase a median-priced home.  To put that in context, in 2007 just prior to the onset of the 2008-09 recession this index stood at 115.  Consumers could barely afford to purchase a new home 13 years ago.  That is not the case today.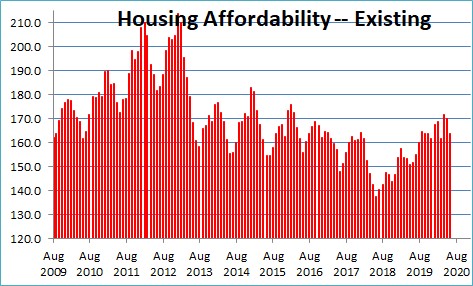 Also, with a sizeable shift in their ability to work remotely and a need for a home office, many current homeowners are looking for larger houses.  At the same time, some big city renters are choosing to trade their expensive apartment in the city for an affordable home in the suburbs.  Put it all together and home sales are booming.
However, homeowners are reluctant to put their homes on the market.  Specifically, the number of homes available for sale has shrunk to a 3.1-month supply versus a 6.0 month supply which is the point at which demand and supply are in balance.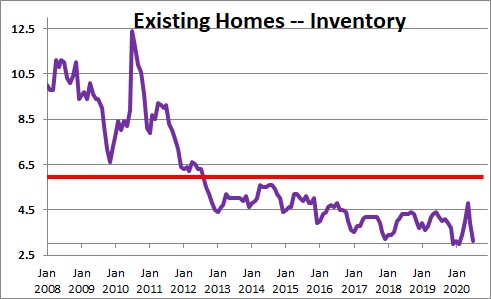 As the result of strong demand and little supply, the average home was on the market for just 22 days in July.  That is the shortest amount of time between listing and sale on record for a series that dates back to 2011.  Indeed, 68% of the homes sold in July were on the market for less than a month.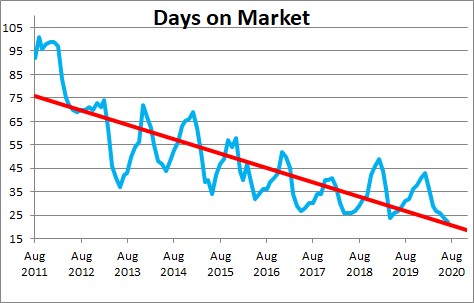 With so few homes on the market and record demand for housing, existing home prices jumped 3.3% in July after having climbed 3.8% in June.  In the past 12 months existing home prices have risen 8.5%.  There are a number of home price indicators and not all have risen so sharply.  But with the current demand/supply imbalance it is clear that home prices are going to go up in the months ahead.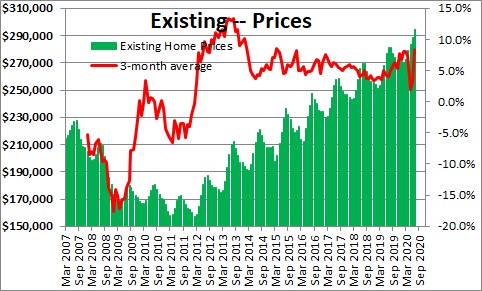 We have chosen to focus on housing because the rebound in that sector has been most pronounced and it highlights how rapidly the economy is recovering from the devastation experienced in the spring.  But it is not just housing that is rebounding.  Retail sales generally on cars, gasoline, furniture, electronics, furniture, building materials, health care and the like are at a record pace.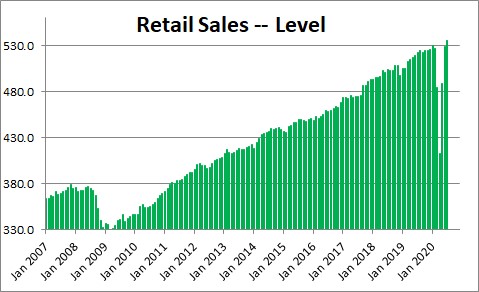 The speed and magnitude of the recovery have been surprisingly to many economists, but not to us.  In our view $3.0 trillion of additional income goes a long way to pulling the economy out of a slump.  While that jump-started the economy, its impact will be of limited duration.  Our hope is that once the stimulus money is spent a vaccine will be readily available which is what we all need to feel safe to go out to eat, shop, travel, attend a ball game, a movie, or a concert.  We think that will happen by yearend.  A readily available vaccine is the key ingredient for producing a sustainable and prolonged expansion.
Stephen Slifer
NumberNomics
Charleston, S.C.