June 16, 2022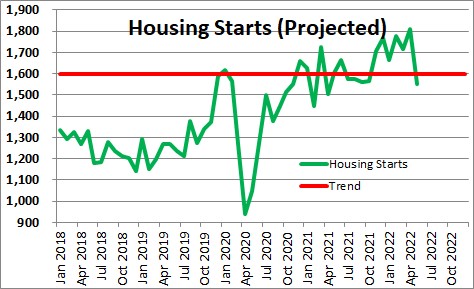 Housing starts plunged 14.4% in May to 1,549 thousand after having risen 5.5% in April.  Clearly, builders are becoming more cautious.
Builders confidence has declined in the past several months as rising home prices and rapidly rising mortgage rates are making them uneasy.  However despite the recent drop the homebuilder confidence index remains at 67 which is still a relatively lofty level.  The breakeven point at which as many homebuilders expect the market to decline in the months ahead is matched by the number that think it will improve is 50.  While lower than it has been, 67 is still a relatively positive indicator for the state of the housing market going forward.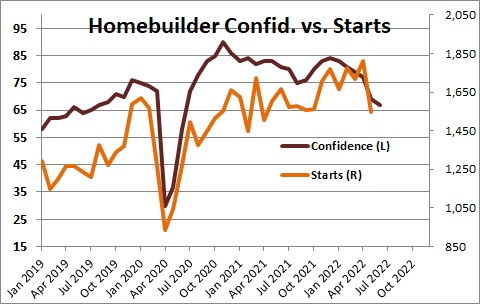 Mortgage rates have recently jumped from about the 3.0% mark at the end of last year to 5.8%, and are likely to climb to 6.8% by the end of this year.  That expected jump in mortgage rates is making homebuilders (and buyers) nervous.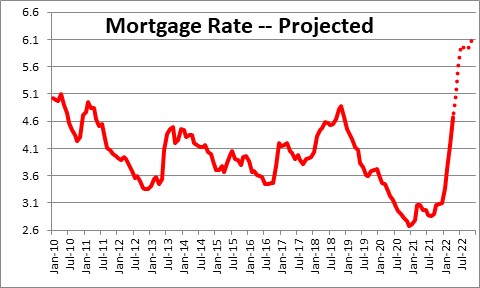 As mortgage rates and home prices continue to climb housing affordability is likely to decline to 100 or so by yearend which means that the median-income earning family has just enough income to qualify for the mortgage on a median-priced home.  This equation has three parts — mortgage rates which, as noted, are  likely to continue rising, home prices which should level off as more and more people find them unable to purchase, and consumer income which, given continuing job gains and rising wages should continue to climb.  Thus, housing may not be as unaffordable as one might expect just looking at mortgage rates and home prices.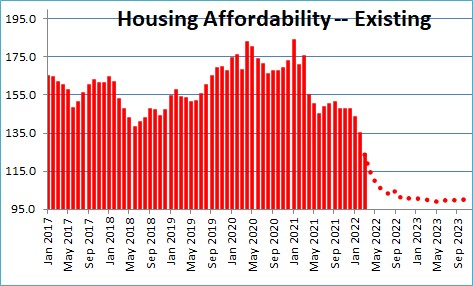 Building permits fell 7.0% in May to 1,695 thousand after falling 3.0% in April.   The decline in this series reflects warranted concern by builders regarding the future path of mortgage rates and the extent to which people will be able to afford to purchase a new home.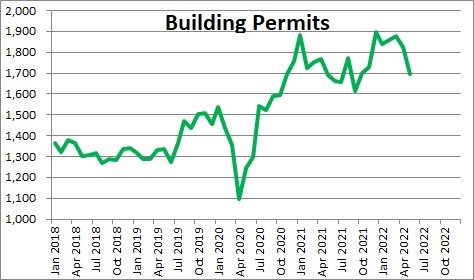 Builders have an increasing number of units for which permits have been issued but construction has not yet begun.  Going forward this series should begin to decline.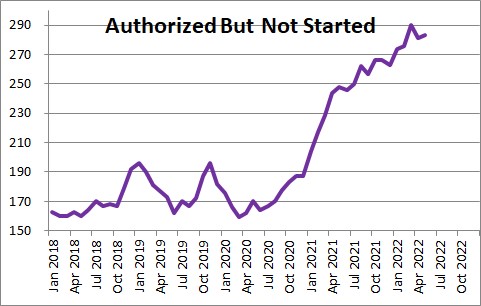 At the same time the number of new homes under construction keeps rising so there should be more homes completed in the months ahead which will reduce some of the extreme shortage of available homes for sale as 2022 progresses and limit the extent of the increase in prices.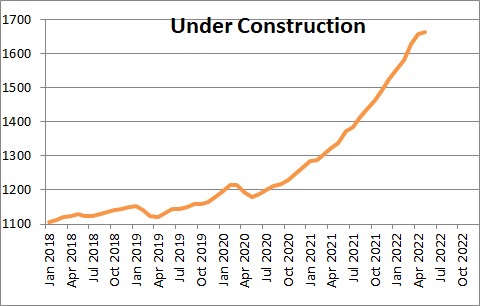 The economy is beginning to respond to the Fed's tightening initiative.  Both new and existing home sales have declined.  The drop in new home sales has been breathtaking but it tends to be a particularly volatile series and its current reading could overstate the drop-off.  The decline in existing home sales is less dramatic and seems more in line with other reports from realtors.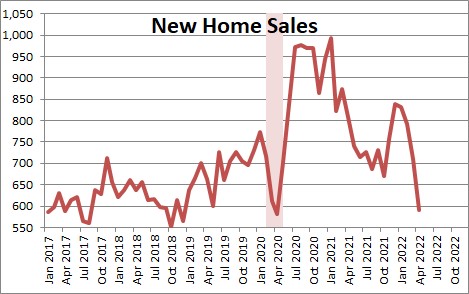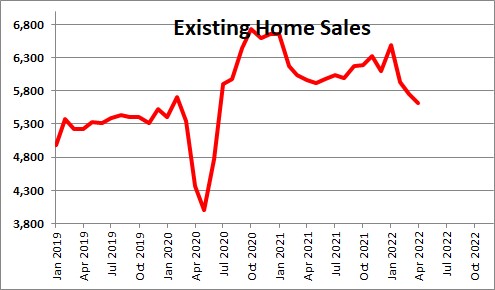 Given that housing will still be reasonably affordable for potential home buyers, and that builders have a lot of new homes under construction which will boost supply in the months ahead, we expect housing starts to slow slightly between now and yearend to a 1,500 pace.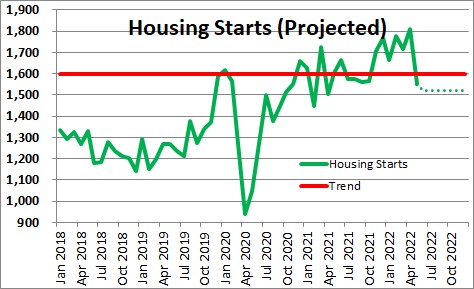 And, for what it is worth, we expect Q2 GDP to rise 2.0%.  We also anticipate 2.0% GDP growth in 2022.
Stephen Slifer
NumberNomics
Charleston, SC