January 20, 2023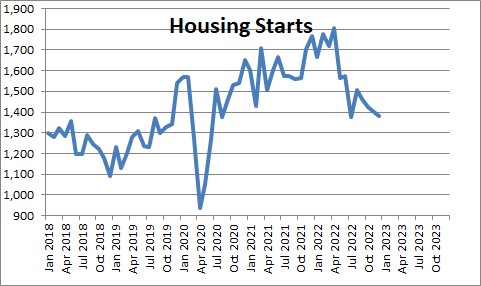 Housing starts fell 1.4% in December to 1,382 thousand after declining 1.8% in November.  It may be that December is the low point for housing starts and building permits.
Builders confidence rose 4 points in January to 35.  This follows twelve consecutive declines.  This series peaked at 84 in December 2021.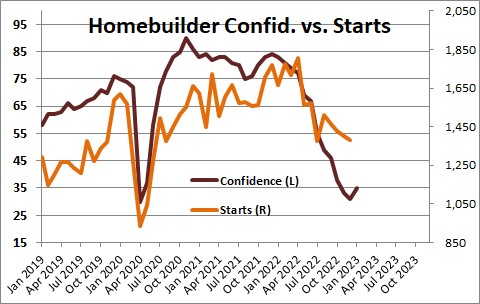 Mortgage rates recently fell from a peak of 7.0% to 6.1% in January.  ear.  The rapid decline in mortgage rates is unambiguous good news to builders.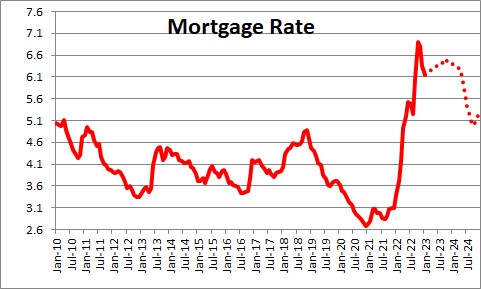 If mortgage rates remain around the 6.0% mark and home prices continue to fall quickly, housing affordability is likely to rise slightly in 2023.  This equation has three parts — mortgage rates which seem likely to be fairly steady,  home prices which should fall rapidly, and consumer income which, given continuing job gains and rising wages should continue to climb.  Rising affordability will lift housing starts, building permits, and home sales in the months ahead.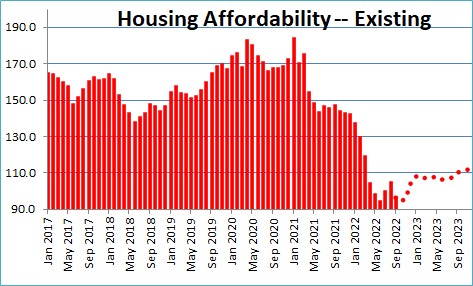 What is interesting is that the drop in housing starts in the past several months has all been in single-family starts.  Clearly builders believe that single-family homes are going to be much more at risk in the event of an economic turndown than apartment units which are in short supply.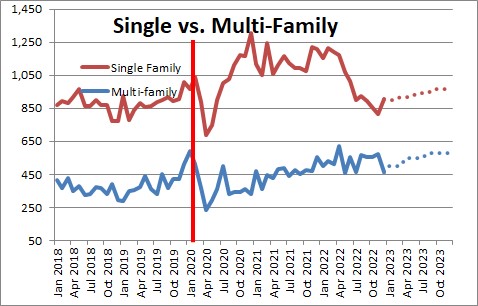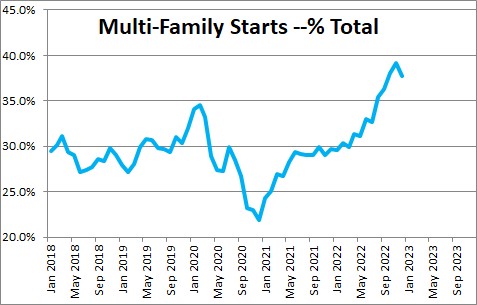 Building permits fell 1.6% in December to 1,330 thousand after having declined 10.6% in November.  But, as noted earlier, December may be last monthly decline in permits.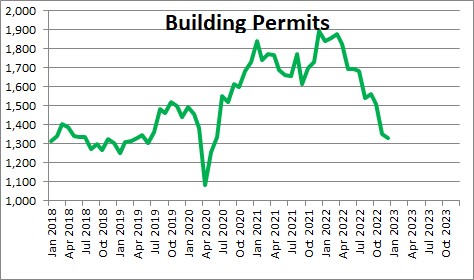 Given that falling mortgage rates and falling prices are boosting affordability, we expect housing starts to rise somewhat in the months ahead.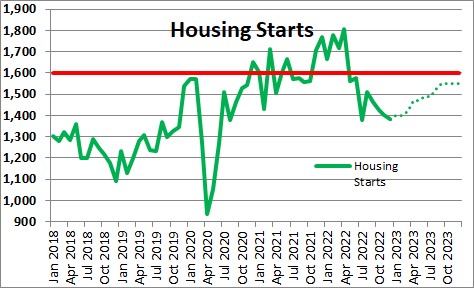 GDP is expected to increase 2.0% in the fourth quarter.  We also anticipate 1.0% GDP growth in 2023 as real interest rates will remain negative until the middle of the year.
Stephen Slifer
NumberNomics
Charleston, SC