September 15, 2020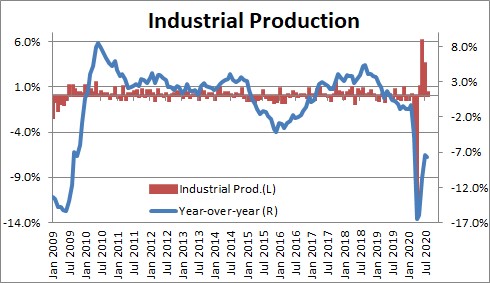 Industrial production rose 0.4% in August which was less than expected, but there were significant upward revisions in the previous two months,  July revised upwards from an increase of 3.0% itp 3/5%.  June revised higher from 5.7% to 6.1%.    As the economy re-opens the manufacturing sector is turning upwards, but most categories remain well below the operating levels where they were prior to the recession.
Breaking industrial production down into its three major sub-components,  the Fed indicated that manufacturing production (which represents 75% of the index) rose 1.0% in August after climbing 7.5% in June after having 3.9% in July.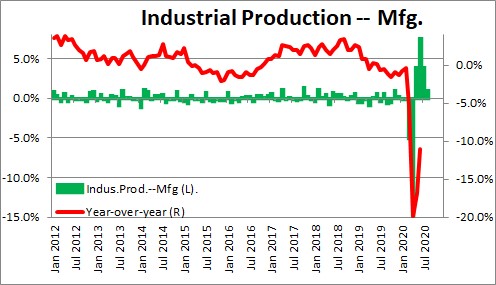 Part of the rebound in the factory sector is auto production which has soared in the past four months with monthly increases in two of those months in excess of 100%.  As a result, the level of auto production in July is now back to where it was prior to the recession.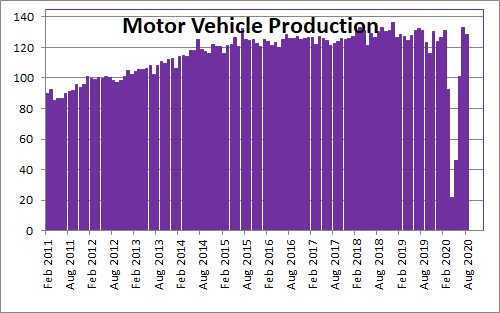 High tech production was hit less sharply than most other sectors of the economy as business people turned to technology to help them cope with the fallout from the virus.  As a result high tech fell only slightly during the recession, and has bounced back to its pre-recession high..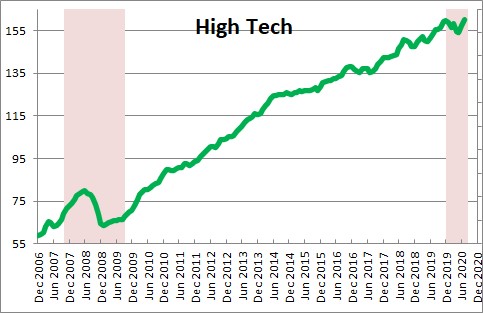 Mining (14%) output fell 2.5% in August after rising 3.0% in June, and 1.4% in July.
Part of the drop in mining is attributable to oil and gas well drilling which has plunged in the past five months.    As economic activity plunged in response to the global shutdown caused by the corona virus, the demand for oil plunged and prices fell from $63 at the end of last year to a brief low of about $13 per barrel before rebounding to about $42 per barrel currently.  However, during the recession demand fell far more sharply than production.  As a result, oil inventories are excessively high.  Drillers will have to continue curtailing production until such time as the excessive level of inventories is depleted.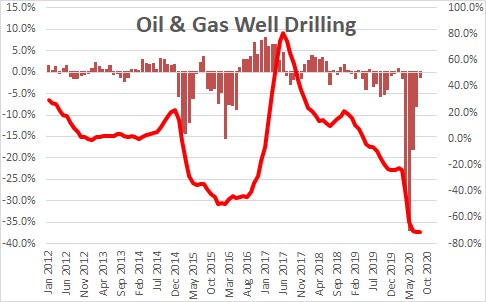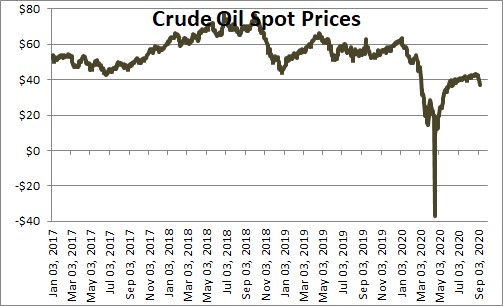 Utilities output fell 0.4% in August after having risen 3.8% in July and 1.3% in June.
Capacity utilization in the manufacturing sector rose 0.8% in August from 69.5% to 70.2%.  That is now about 7 percentage points below its long term average.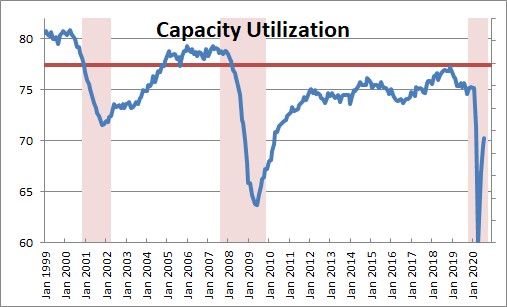 Second quarter GDP declined 32.9% — the biggest single-quarter drop in history.  While that sounds awful, help is on the way.  The $3.0 trillion fiscal stimulus program  has put checks in the hands of individuals and businesses beginning in late April.  At the same time the Fed has expanded its balance sheet by $3.0 trillion primarily through its  purchases of U.S. Treasury securities.  While the economy  fell into recession in March and continued to decline in April,, it cleared turned upwards in May.  If that is the case, we went through a 2-month recession which would be the shortest on record.  Given the fiscal stimulus we expect Q3 GDP to increase by about 28.0%.
Stephen Slifer
NumberNomics
Charleston, SC