September 15, 2021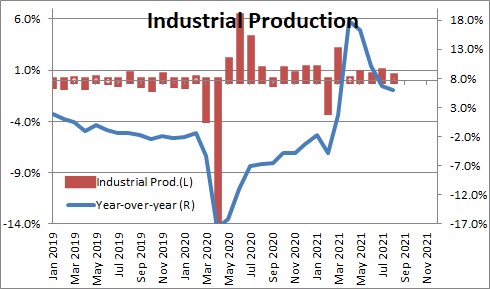 Industrial production rose 0.4% in August after climbing 0.8% in July  Production has risen steadily since reaching a low point in April of last year.  The nation's production sector continues to recover.  However, as shown below, production is only now getting back tp where it was in February of last year — prior to the recession.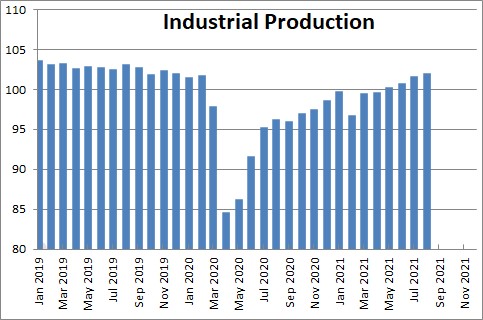 The reason the manufacturing sector will continue to climb in the months ahead is because orders have been flowing in, but firms have been unable to boost production enough to keep pace with demand as they encounter an inability to find qualified workers and they face delays in getting the required production materials from their suppliers.  The ratio of orders to output components of the purchasing managers index is at a record high level.  Manufacturers need to step up the pace of production if they can.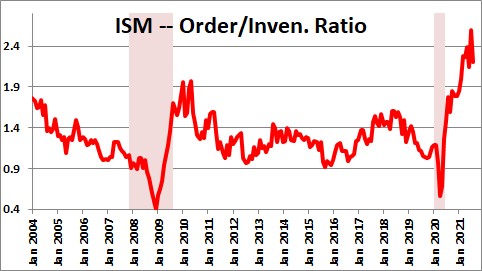 At the same time their supplier deliveries are the slowest on record.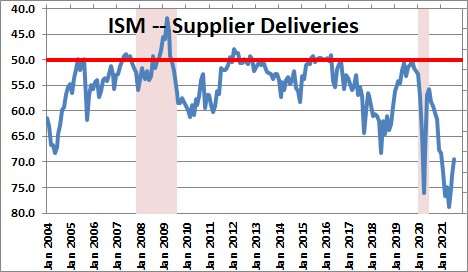 Breaking industrial production down into its three major sub-components,  the Fed indicated that manufacturing production (which represents 75% of the index) rose 0.2% in August after having jumped 1.6% in July.  This series is 1.0% higher than where it was in February of last year — prior to the recession.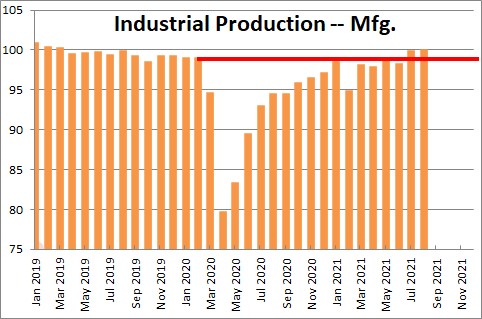 The manufacturing sector is being held back by the automobile sector as the chip shortage has curtailed auto production in recent months.  However, automobile production rose 0.1% in August after having jumped 9.5% in July.  Could the July and August data suggest that automobile manufacturers have found ways of dealing with the chip shortage?  Too soon to tell.
High tech production was hit less sharply than most other sectors of the economy during the recession as business people turned to technology to help them cope with the fallout from the virus.  As a result high tech fell only slightly during the recession, and has now far surpassed its pre-recession high.  In the past year high tech production has risen 13.1%.  High tech spending helped the economy out of the recession.  It is also going to help businesses adapt to the new economy that is still evolving.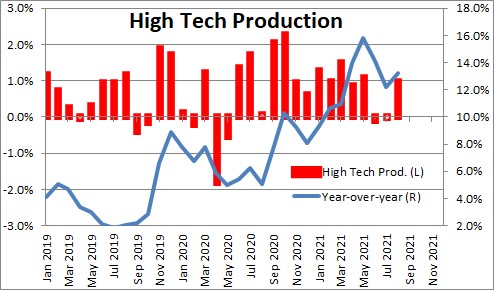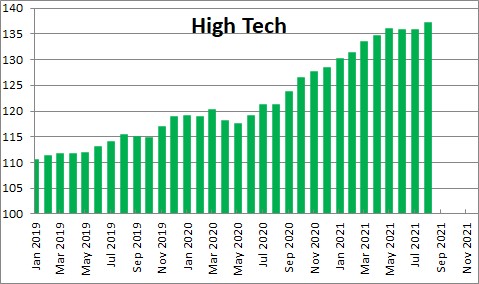 Mining (14%) output fell 0.6% in August after rising 1.0% in July..  Mining has risen 10.3% in the past year.  the recent gains in the mining category have been fueled by acceleration in oil and gas drilling activity.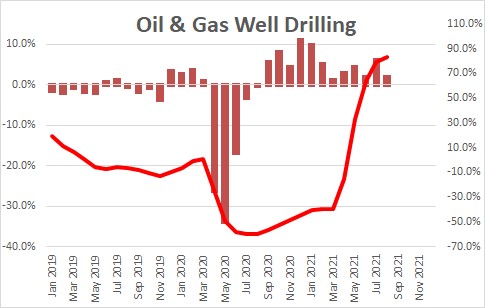 Utilities output rose 3.3% in August after declining 4.0 in July.  Over the past year utility output has risen 2.1%.
Capacity utilization in the manufacturing sector rose 0.1% in August to 76.7% after having risen 1.2% in July.  It remains below the 77.4% level that is generally regarded as effective full capacity utilization but it is closing the gap quickly.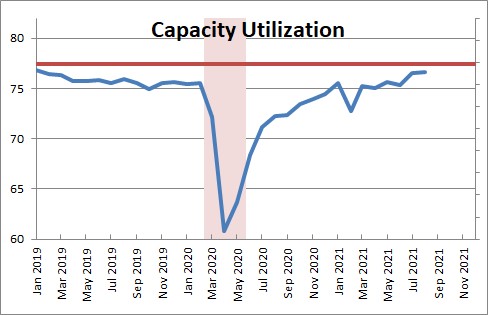 We expect GDP growth of 8.0% in Q3.and 10.5% growth in Q4.  That will give us 7.8% growth for 2021 and we expect 5.1% GDP growth in 2022..
Stephen Slifer
NumberNomics
Charleston, SC