November 16, 2022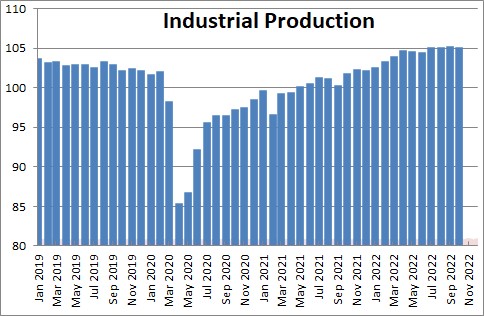 Industrial production fell 0.1% in October after rising 0.1% in September.  In the past year production has risen 3.3%.
Breaking industrial production down into its three basis categories — manufacturing, mining, and utilities –the Fed reported that manufacturing production rose 0.1% in October after climbing 0.2% in September.  In the past year manufacturing output has climbed by 2.4%.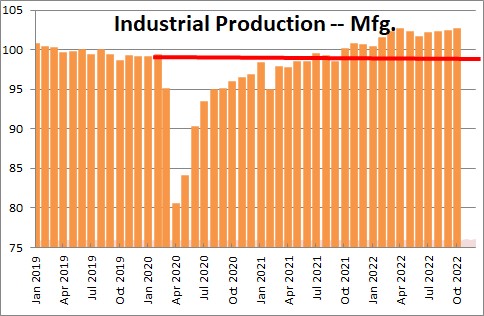 Growth in orders has slowed in recent months which has given an opportunity for production to catch up.  The manufacturing sector continues to deal with supply constraints and labor shortages which are still curtailing the speed with which it can boost production.  However, the extent of these supplier delays is steadily diminishing.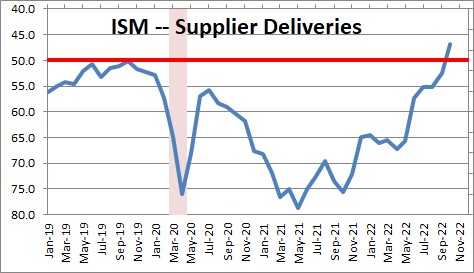 For the past two years  the manufacturing sector has been held back by the automobile sector as the chip shortage has curtailed auto production for months. Automobile production rose 2.0% in October after rising 0.4% in September.  In the past year motor vehicle production has risen 10.7%, but it has been essentially unchanged for the past six months.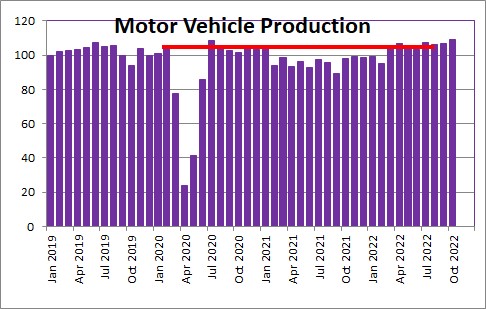 High tech production fell 0.6% in October after having been unchanged in September.  In the past year high tech production has risen 2.6%.  As we see it, if firms cannot find enough bodies to hire they will turn to technology as a means to boost output to satisfy demand.  But right now tech firms are experiencing problems, especially those in the social media arena.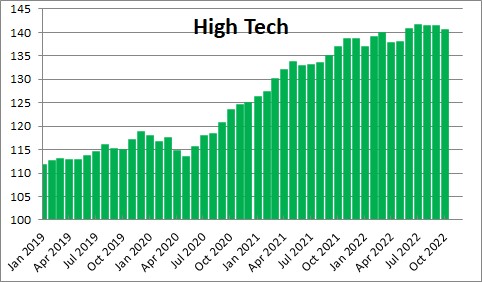 The ratio of the orders to inventories has been falling in recent months as manufacturers have been able to catch up with demand.  This index is almost back to where it was prior to the recession which means that manufacturers still need to boost output, but the urgency to do so because orders far exceeded their ability to produce has diminished.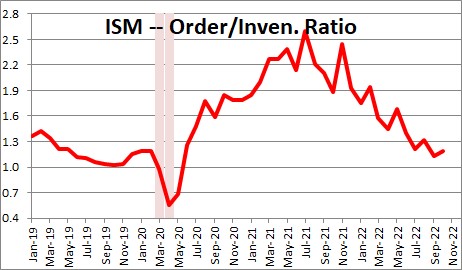 Mining (14%) output fell 0.4% in October after rising 1.0% in September.  Mining has risen 6.9% in the past year.  The strength in the mining component is being driven by the demand for oil which is still relatively strong as the global economy continues to recover and as the war between Russia and Ukraine push oil prices higher.  Indeed, drilling activity has increased 44.8% in the past year.  But one of the lingering problems is the administration's dislike for the fossil fuel industry and its efforts to, essentially, drive it out of basis in favor of more environmentally friendly means of production.  Oil production is rising, but remains well below the level of output that existed prior to the recession.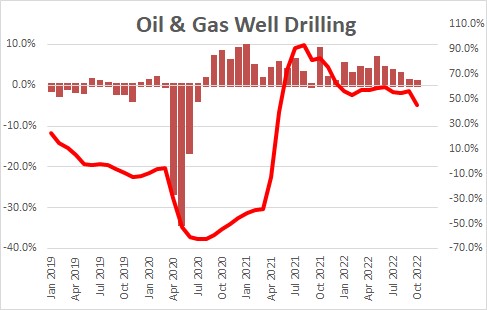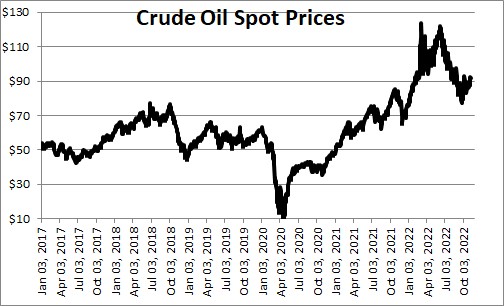 Utilities output fell 1.5% in October after declining 1.7% in September.   Over the past year utility output has risen 2.5%.  Thus component is extremely volatile from month-to-month as the weather fluctuates.
Capacity utilization in the manufacturing sector rose 0.1% in October to 79.5% after having risen 0.1% in September. It remains higher than the 77.4% level that is generally regarded as effective full capacity utilization.  Firms need to boost capacity which has not grown at all for a decade but they are unlikely to do as the possibility of a recession continues to linger.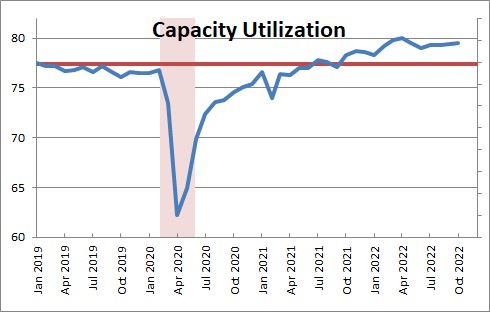 After declining in the first two quarters of the year we expect GDP growth to increase 1.5% in the second half of the year and continue to grow at a 1.0% pace in 2023 as real interest rates remain negative through the middle of that year.
Stephen Slifer
NumberNomics
Charleston, SC