August 23, 2022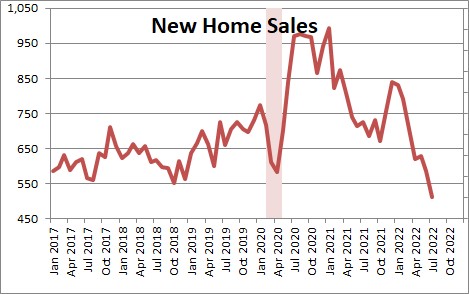 New home sales fell 12.6% in July to 511 thousand after declining 7.1% in June.  In fact, this is the fourth big decline in the past five months. The combined impact of a sharp rise in mortgage rates and rapid price appreciation has triggered a sharp drop in the pace of new home sales.
With a moderate increase in the number of homes available for sale, and a sharp drop in the pace of sales, the month's supply of homes available for sale jumped 1.7 months in July to10.9 months after rising 0.8 months in June.  The increase in the inventory of homes available should lead to actual price cuts in the months ahead.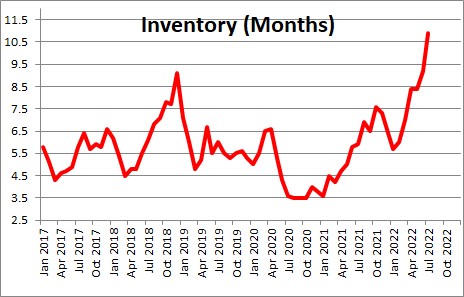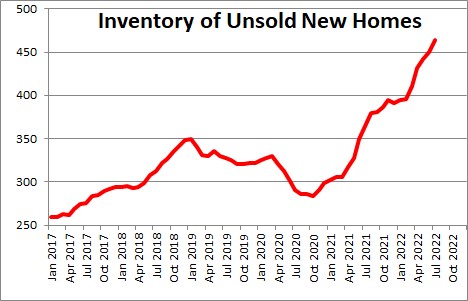 Despite the weakness in sales, home prices rose 5.9% in July to $439,500 after a 5.9% decline in June.  This series tends to be quite volatile on a monthly basis.  Over the past year new home prices have risen 8.2%.  But just a few months ago that year-over-year increase in home prices was in excess of 25%.  Clearly the rate of increase of home prices has slowed, and given the big jump in the months supply of homes available we should probably see home price cuts between now and yearend.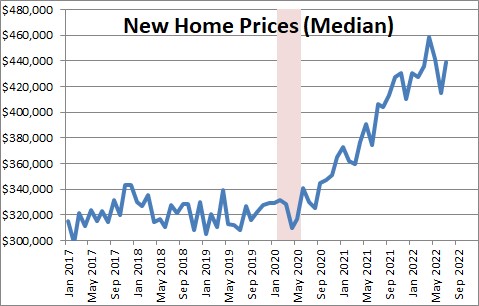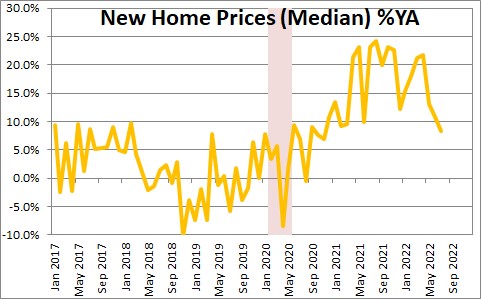 With home prices rising rapidly and mortgage rates climbing, housing affordability has declined.  It has dropped from about 175 earlier in the year to 100 but that is still acceptably high.  At 100 it means that median-income earning consumers have just enough income to purchase a median-priced home.  As mortgage rates rise slowly in the months ahead, home prices decline, and job gains and wage hikes boost consumer consumer, the affordability index should actually increase to about 108 by yearend which means that the median income earning family has about 8% more income than is required to qualify for the purchase of a median-priced home.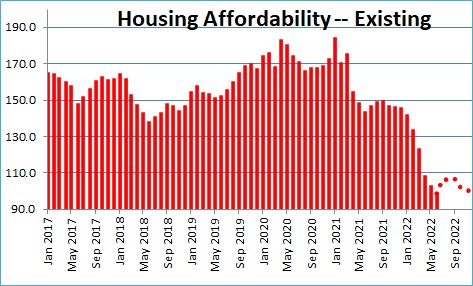 Everybody has been expecting emerging weakness in housing  and home sales have fallen sharply.  The NAR indicates that the average existing home sells in just 16 days.  That is the shortest length of time ever between listing and sale.  For new homes the number of months on the market is 2.3 months which is also close to a record short time period. A correctly priced home still seems to sell quickly.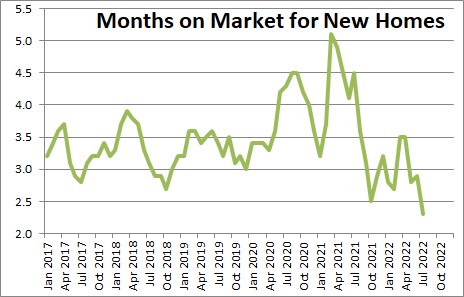 Look for new home sales to be relatively unchanged from now through the end of 2022 as higher mortgage rates slow sales, but price cuts push them higher.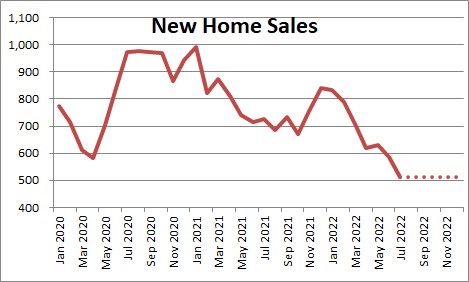 Stephen Slifer
NumberNomics
Charleston, SC