February 24, 2023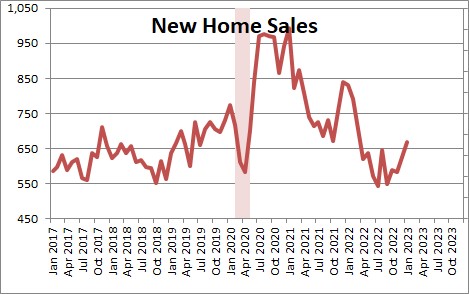 New home sales jumped 7.2% in January to 670 thousand after having risen 7.2% in December .   The combined impact of a sharp rise in mortgage rates and rapid price appreciation triggered the sharp drop in home sales throughout 2022.  However with mortgage rates having fallen from 7.0% to 6.5% in the past couple of months and the steady declines in home prices, home sales are going to paint a very different picture in 2023.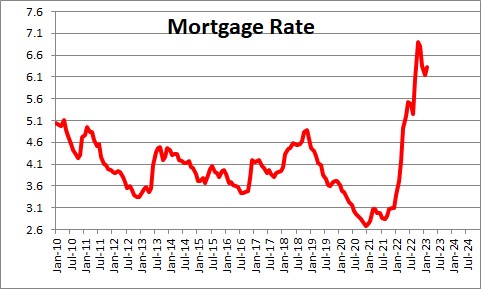 Home prices fell 8.2% in January to $427,500 after rising 1.5% in January. Over the past year new home prices have fallen 0.7%.  But a year ago that year-over-year increase in home prices was in a range from 20- 25%.  Clearly, home prices have been falling rapidly in recent months.   All series on home prices like the Case Shiller Index and existing home sales have begun what will undoubtedly be a lengthy series of monthly declines.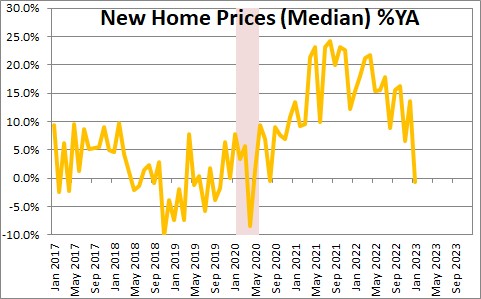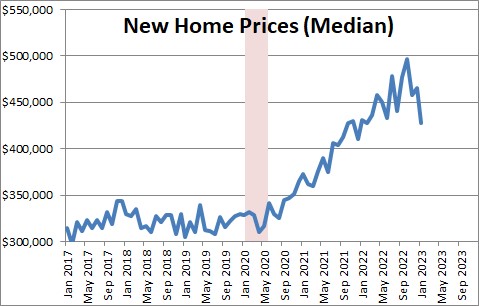 With home prices now falling rapidly and mortgage rates somewhat lower, housing affordability has risen slightly to 101.2.   At 101.2 it means that median-income earning consumers have 1.2% more income than is required to purchase a median-priced home.  As mortgage rates rise slightly and home home prices decline fairly quickly, the affordability index should actually increase to about 113 by year of this year which means that the median income earning family will have about 13% more income than is required to qualify for the purchase of a median-priced home.  As prices fall and  housing becomes somewhat more affordable, new sales should rise slightly in 2023.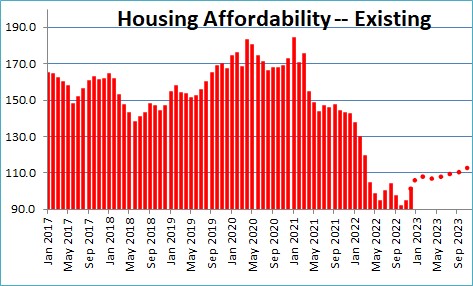 Looking at that affordability data in slightly different terms, by March the down payment for a median priced home will have fallen from a peak of $84,000  to $70,000.  The monthly payment will have dropped rom a peak of $1,933 to$1,788,  Those data will allow lots of lower income individuals to be able to afford a home.,  That is going to help boost home sales in 2023.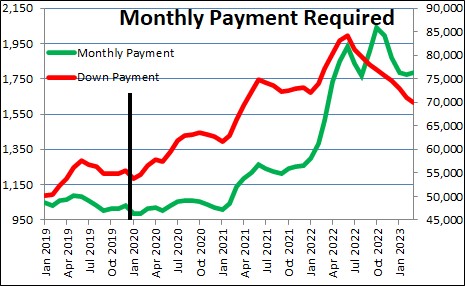 Look for new home sales to rise somewhat in the months ahead as housing affordability increases.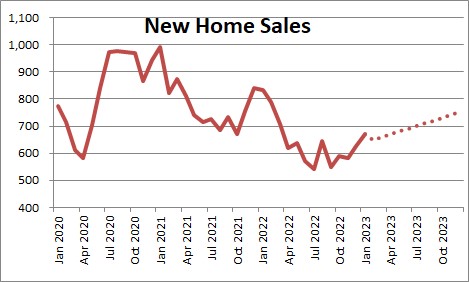 Stephen Slifer
NumberNomics
Charleston, SC