August 23 2023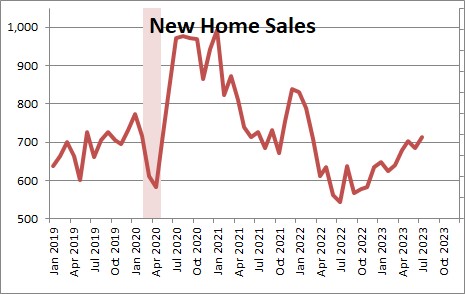 New home sales rose 4.4% in July to 714 thousand after having declined 2.8% in June, and after having jumped 3.7% in May, 6.1% in April, and 2.4% in March.   New home sales have clearly begun to cimb.
Existing home sales are being constrained by a lack of inventory and, as a result home buyers are looking at new homes available for sale.  For this reason, existing home sales have been bouncing along at close to their low point from January while new home sales have surged.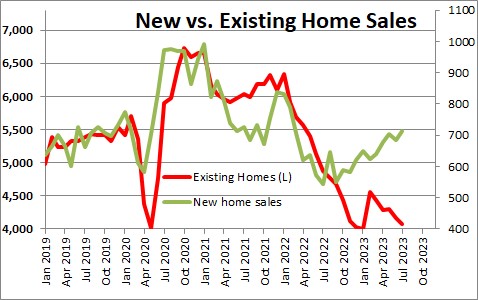 The increase in mortgage rates does to 7.0% does not seem to be deterring home buyers very much.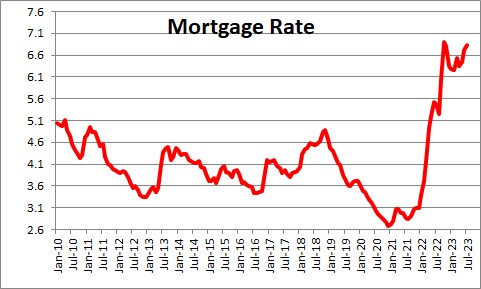 Home prices jumped 4.8% in July to $436,700 after declining 0.7% in June.  Over the past year new home prices have fallen 8.7%.  But a year ago the year-over-year increase in home prices was in a range from 20- 25%.  While home prices fell earlier in the year, prices for new homes may have hit bottom.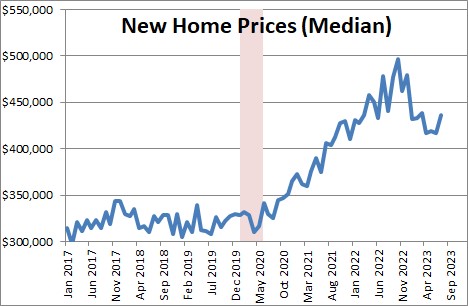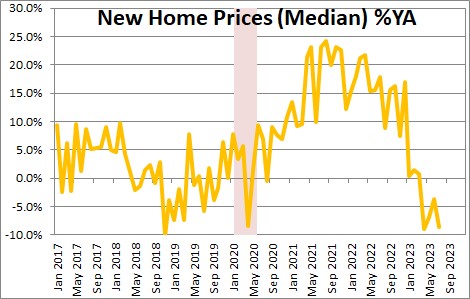 Housing affordability fell rapidly earlier this year as mortgage rates climbed sharply.  It declined slightly in June to 94 which means that median-income earning consumers had 6% less income than is required to purchase a median-priced home.  If mortgage rates remain fairly steady, home prices rise slowly, and income continues to climb, affordability should remain around its current level through the end of the year.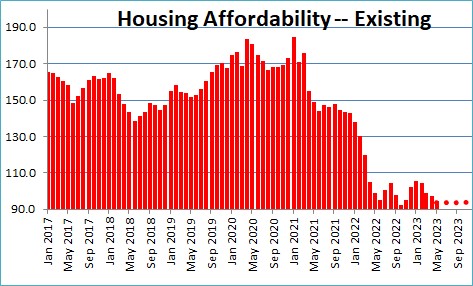 Having said that,, we look for new home sales to rise from 714 thousand currently to 755 thousand or so by yearend as the shortage of existing homes being offered for sale remains lean and potential buyers seek out a new home as an alternative..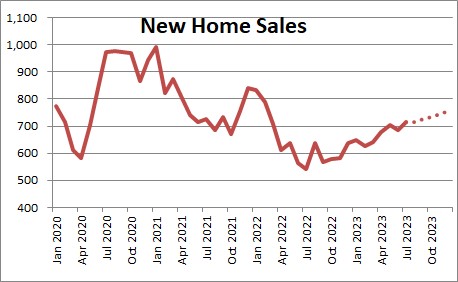 Stephen Slifer
NumberNomics
Charleston, SC