October 24, 2019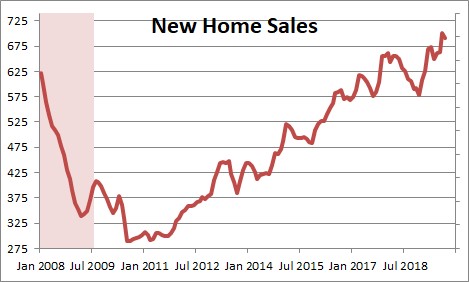 New home sales declined 0.7% in September to 701 thousand after having climbed 6.2% in August.  New home sales are always volatile so we prefer to look at the 3-month average pace of new home sales which is now 691 thousand.  Over the past year new home sales have risen 15.5%.   Despite  monthly wiggles the housing sector is responding nicely to lower mortgage rates and continuing gains in jobs and income.
The National Association of Realtors publishes a series on housing affordability for existing homes which stood at about 160.0 in August.   This means that consumers have 60.0% more income than is necessary to purchase a median priced existing home.   It is important to remember that consumer income continues to climb.  Jobs are being created at a pace of about 170 thousand per month and hourly earnings are accelerating.  Those two factors boost income.  At the same time home prices are now slowing and mortgage rates have fallen dramatically.  Thus, consumer paychecks are getting fatter and they can more easily afford a new home today that they were just a couple of months ago.  We believe strongly that housing is affordable and sales will continue to rise slowly in the months ahead.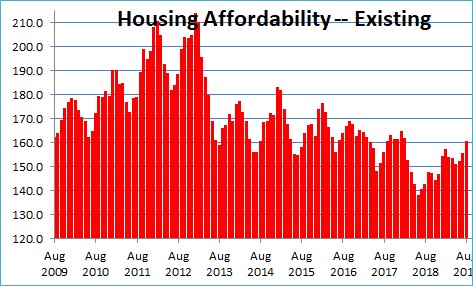 New home prices fell 7.9% in September to $299,400 after having jumped 5.7% in August.   Because this is an inherently volatile series we tend to focus on a 3-month moving average of prices which is $310,700.  During the course of this past year prices have fallen 4.6%.  Lower prices will provide considerable stimulus to the pace of home sales in the months ahead.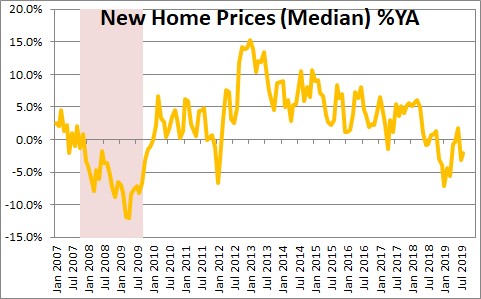 At the same time mortgage rates have fallen from almost 5.0% to 3.6%.  That, too, should help sales rebound in the months ahead.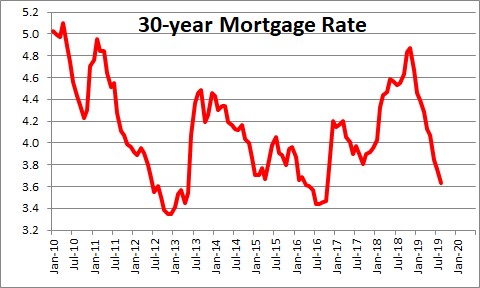 Having said all that, builders  are having a hard time finding an adequate supply of both skilled and unskilled workers.  Construction employment is rising by about 15 thousand per month.  Builders would like to step up the pace of construction, but it is difficult for them to do so given the scarcity of workers.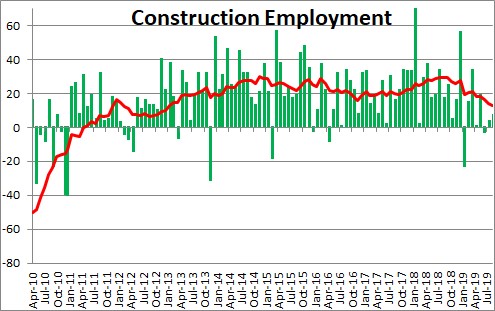 Between lower prices and lower mortgage rates, we believe new home sales should continue to climb slowly  in the months ahead.  We expect the sales pace to rise 24.1% this year to 700 thousand.  That sounds like a big increase, but home sales are already at 691 thousand.  They do not have much farther to go.  Look for a further increase of 5.0% or so in 2020 to a 735 thousand pace.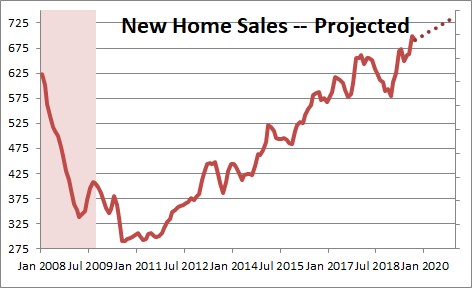 Stephen Slifer
NumberNomics
Charleston, SC