August 25, 2020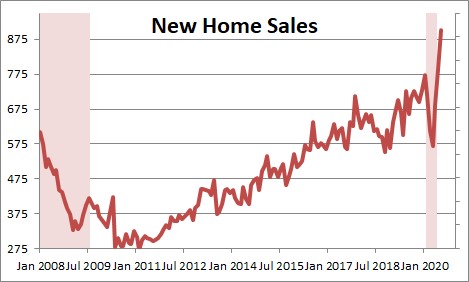 New home sales climbed 13.9% in July to an annual rate of 901 thousand after having climbed 15.1% in June and 20.5% in May.   Like virtually every economic indicator — payroll employment and retail sales in particular — home sales have come roaring back and are currently at levels last seen in December 2006.
Home sales would be even faster if there were more new home available to sell.  There was a 4.0 month supply of homes on the market in July compared to a 6.0 month level that is required for supply and demand to be in balance.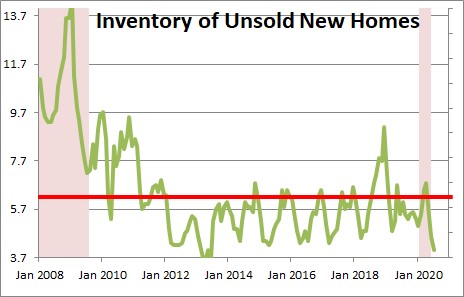 The NBER has said that the peak of the expansion was in February.  Therefore, the expansion began in March and continued into April.  But given the surge in employment, retail sales, and now home sales it is clear that the economy began to expand again in May.  Thus, the recession, while very deep in magnitude, lasted just two months which is the shortest recession on record.  The $2.5 trillion fiscal stimulus package and Fed action are working their magic.
The stimulus money boosted real disposable income.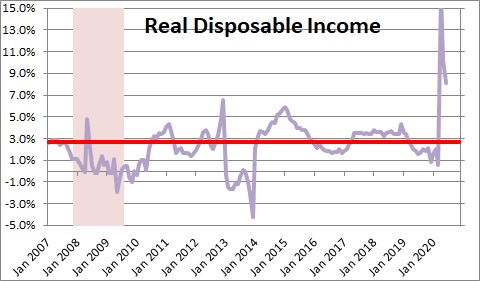 With a huge boost to income but few places to spend it as the economy was largely shut down, the savings rate surged.  As the economy gradually re-opens the savings rate has declined somewhat, but at 19.0% it is still very high and can support an elevated pace of spending in the months ahead.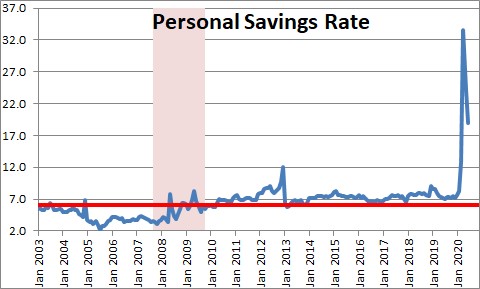 Meanwhile, mortgage rates are at a record low level of 3.0%.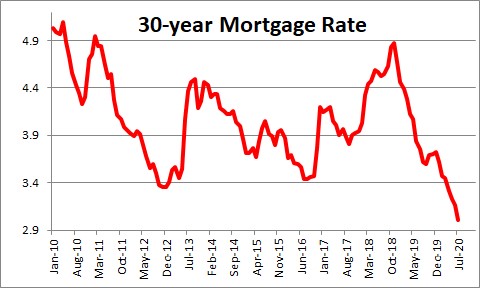 With income surging, prices rising moderately, and interest rates falling, housing affordability has climbed to 165 which is the highest it has been since March 2016.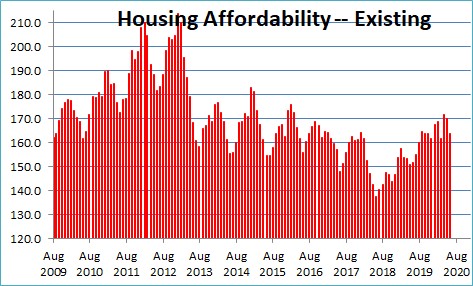 Also boosting sales is that people are getting used to working from home and are now finding that they need a larger home with space for a dedicated office.  In addition, given the ability to work from home or anywhere, some people who are renting in super expensive cities like San Francisco, San Jose, Chicago, and New York are abandoning their expensive mid-town dwelling and moving to the lower-cost suburbs.
Look for new home sales to continue to climb as we  move into the fall months.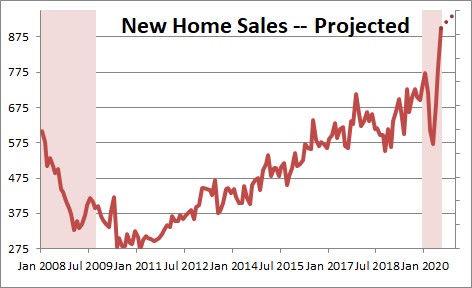 Stephen Slifer
NumberNomics
Charleston, SC