December 23, 2020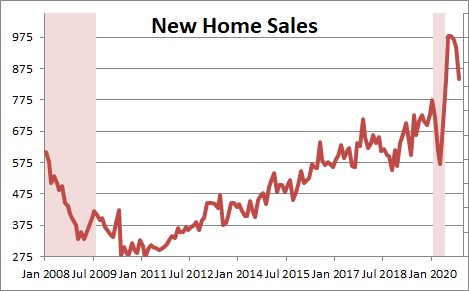 New home sales 11.0% in November to 841 thousand after having declined 2.1% in October and 1.2% in September.  Not only was there a big drop in sales in November, sales were revised lower in each of the previous three months.  But the drop in sales was not caused by drop-off in demand but seems to reflect supply constraints — a significant shortage of homes available for sale, an inability to attract a sufficient number of new workers, social distancing requirements caused by the virus, and supply chain issues.
Home sales would be significantly faster if there were more new homes available to sell.  There was a 4.1 month supply of homes on the market in November compared to a 6.0 month level that is required for supply and demand to be in balance.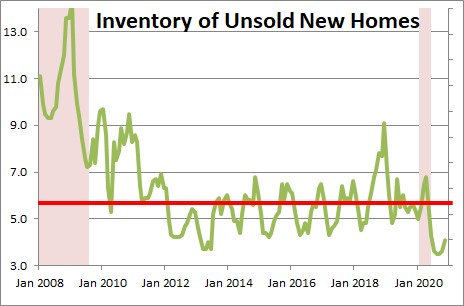 The stimulus money boosted real disposable income in the spring.  With a huge boost to income but few places to spend it as the economy was largely shut down, the savings rate surged.  As the economy gradually re-opens the savings rate has declined somewhat, but at 12.9% it is still very high and can support an elevated pace of spending for many more months.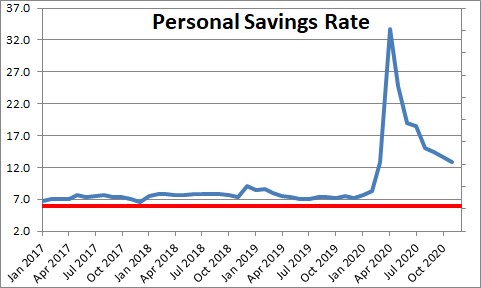 Meanwhile, mortgage rates are at a record low level of 2.7%.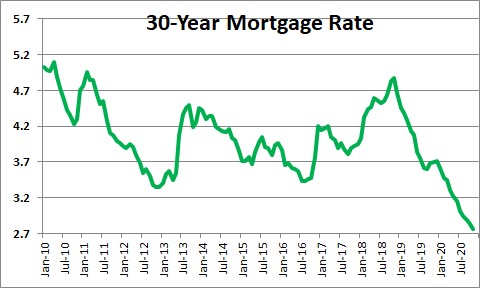 With income surging, prices rising moderately, and interest rates fat a record low level and likely to stay there, housing affordability has climbed to 166 which is quite high.  At 166 it means that consumers have 66% more income than is required to purchase a median-priced home.  Back at the peak of the housing boom this series stood at 114.  Housing was very expensive then.  But today it is quite affordable given rising income and the very low level of mortgage rates.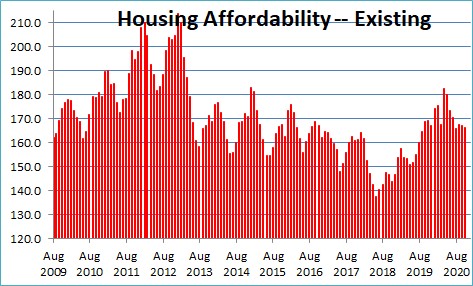 Also boosting sales is that people are getting used to working from home and are now finding that they need a larger home with space for a dedicated office.  In addition, given the ability to work from home or anywhere, sales in summer resort areas like Lake Tahoe, the mid-Atlantic beaches, and the Jersey short are booming.
Look for new home sales to continue to climb as we move into  the early part of next year.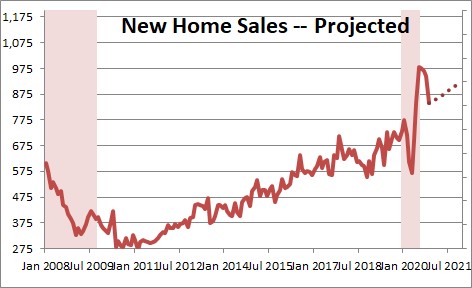 Stephen Slifer
NumberNomics
Charleston, SC