October 1, 2021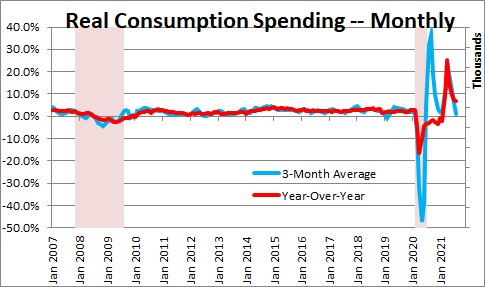 Personal consumption expenditures rose 0.8% in August after falling 0.1 in July after climbing 1.1% in June.
After adjusting for inflation real consumption spending rose 0.4% in August after having fallen 0.5% in July after having risen 0.6% in June.  Inflation is eating away at the nominal increase  Our guess is that going forward real spending will continue to rise at a respectable pace as consumers continue to open their wallets.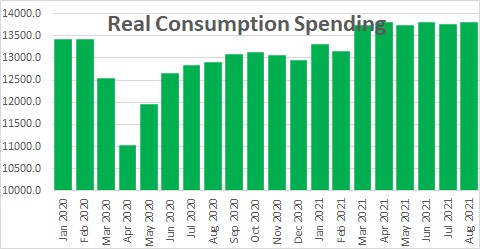 Personal  income rose 0.2% in August after having jumped 1.1% in July and 0.2% in June.  The $1,400 stimulus checks caused transfer payments to surge in March.  But transfer payments have now returned to a more normal level.  The wage component of income rose 0.4% in August, 1.0% in July and 0.8% in June.  Fueled by steady job gains and rising wages it has risen 3.9% in the past year but has surged to a 8.9% pace in the past three  months.  If employment and wages continue to climb, that should easily sustain the consumers ability so spend in the months ahead.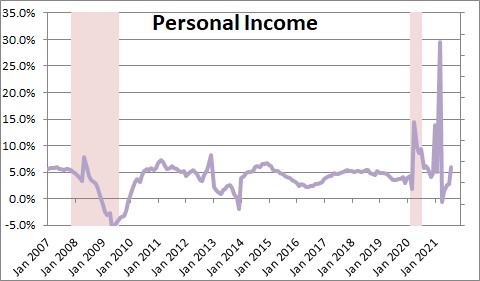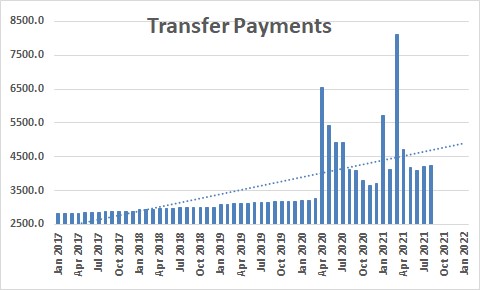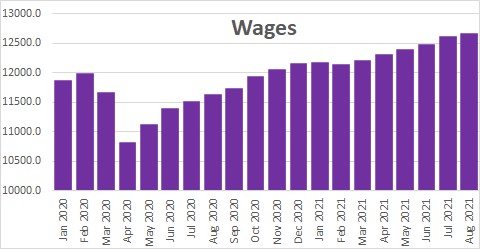 What that means is that real disposable income — what is left after paying taxes and adjusted for inflation — fell 0.3% in August after rising 0.7% in July after falling 0.5% in June.  In the past year this series has grown 0.2%, but it should  grow in the months ahead at a rate roughly equal to  its 2.7% average growth for the foreseeable future.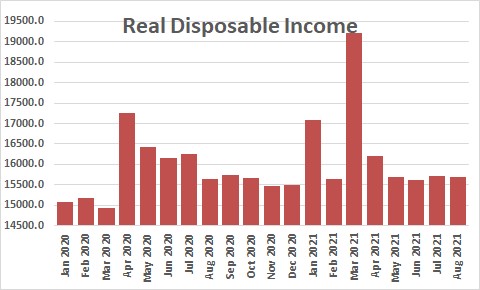 The savings rate surged to 33.8% in April of last year as the economy was essentially shut down.  It has since declined to 9.4% in August which is still a very high level.  With the 9.4% savings rate there is about $0.4 trillion of surplus savings (savings above the normal 7.0% pace).  Those funds are liquid and available for consumers to spend at any time.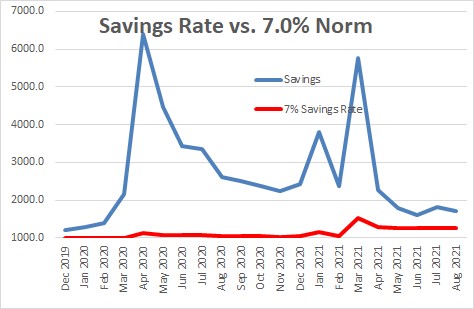 We expect GDP growth of 8.0% in Q3.  We expect to see GDP growth for 2021 as a whole of 7.8% and 5.1% in 2022 as more labor becomes available and as supply bottlenecks are alleviated.
Stephen Slifer
NumberNomics
Charleston, SC