April 1, 2020, 2020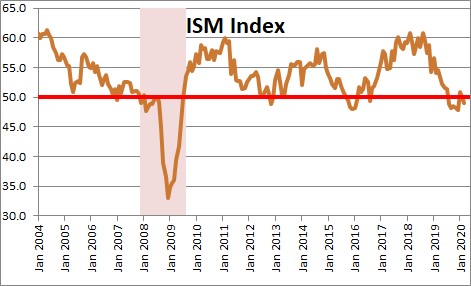 The Institute for Supply Management's index of conditions in the manufacturing sector fell 1.0 point in March to 49.1 which was a smaller drop than had been anticipated.
The Institute for Supply Management' Chair for the Survey Committee Timothy Fiore said, "Comments from the panel were negative regarding the near-term outlook, with sentiment clearly impacted by the corona virus (COVID-19) pandemic and energy market volatility.
"COVID-19 is impacting China's raw material supply chain. We are now seeing revenue impact in that region. Our operations team is reviewing plans for spread of the virus."
"COVID-19 impact has extended to Europe and North America. The virus escalation is affecting our purchasing and logistics operations. We have incurred air-shipment and production interruptions due to shortages of raw materials and components.".
While the comments were uniformly negative, with some companies shifting production to the production of ventilators, masks, and protective clothng for the health care industry which are in short supply, the overall impact on the manufacturing sector will be softened to some extent.
It is important to recognize that the overall index is the compilation of a number of different components — production, orders, employment, supplier deliveries, inventories, prices, the backlog of orders, exports, and imports.  Global supply chains are impacting most, if not all, of the manufacturing industry sectors. Among the six big industry sectors, Food, Beverage & Tobacco Products remains the strongest, followed by Computer & Electronic Products. Petroleum & Coal Products is the weakest. Overall, sentiment this month is marginally positive regarding near-term growth,"
The orders component fell 7.5 points in March which is its lowest level since March 2009.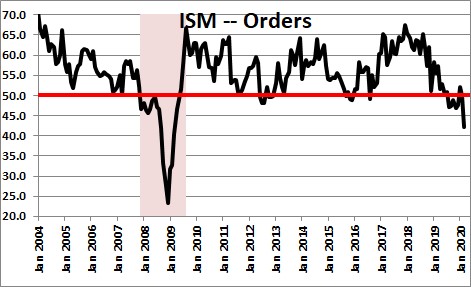 .
The production component declined 2.6 points in March to 47.7.   A lack of new orders, insufficient backlog and supplier delivery restrictions contributed to reduced production output,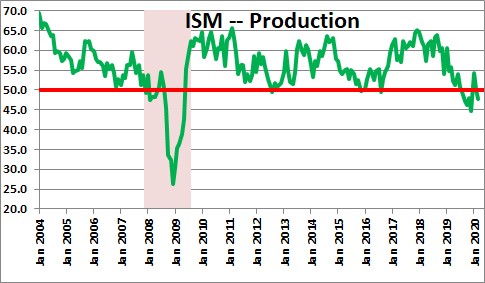 The supplier's delivery component jumped 7.7 points in April from 57.3 to 65.0.  Th is is the only component of the ISM report that is reversed, meaning that a reading above 50 indicates slower deliveries.  That is typical in the early stages of a recovery as the economy improves and customer demand increases, However, the high reading for March was primarily a product of corona virus related supply interruptions.  Indeed, a third of the comments related to supply chain constraints from China.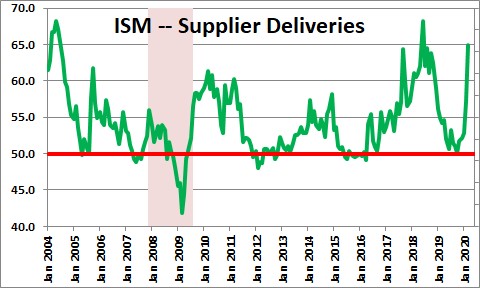 The employment index rfell 3.1 points in March to 43.8 which is the lowest reading since May 2009..   Most panelists' comments indicated a slowing, hiring freeze, or head-count reduction.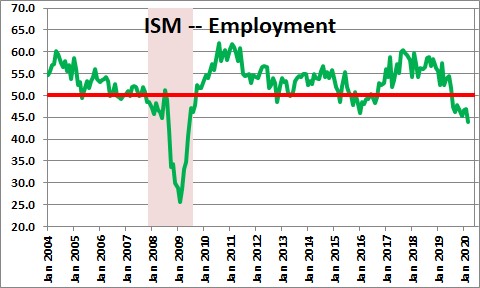 The backlog of orders fell 4.4 points in March as the result of weak new orders and export orders.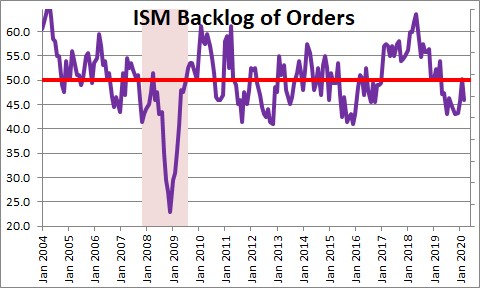 The prices paid component fell 8,5 points in March to 37.4.  In addition to falling oil prices, industrial metals like scrap steel, aluminum, copper fell to their lowest levels since January 2016.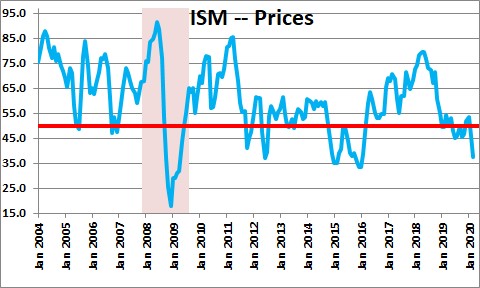 We expect the super restrictive measures to halt of the spread of the corona virus to cause second quarter GDP to decline 20.0%.  However, we also expect to see some hint that the spread of the virus is beginning to be curtailed by mid-April with more clear-cut evidence available by the end of the month  This should bolster both consumer and business confidence, trigger a sharp upward spike in stock prices, allow many of the laid off food and beverage workers, as well as hotel, airline, and retail workers to return to their jobs.  As a result, we expect third and fourth quarter GDP growth rates to be 8.7% and 7.0%, respectively.
Stephen Slifer
NumberNomics