November 16, 2021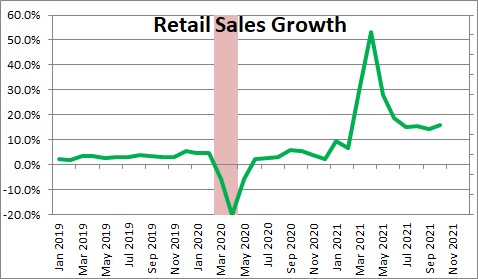 Retail sales jumped 1.7% in October after climbing 0.8% in September and 1.2% in August.  The October gain was larger than the 1.2% increase that had been expected.  There were, in addition, modest upward revisions to the August and September data.
Motor vehicle sales climbed 1.8% in October after gaining 1.2% in September.  It is important to remember that the retail sales data include not only new car and truck sales, but also used car and trucks, and automobile parts.  Given that new cars are in short supply because of a shortage of semiconductors, consumers have been turning to the used car market to find the vehicle they need.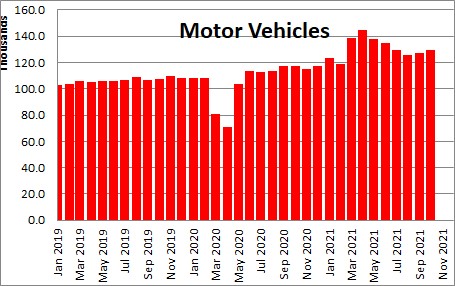 Retail sales ex autos and gas, which eliminates the two most volatile components, rose 1.4% in October after climbing 0.5% in September after jumping 2.2% in August..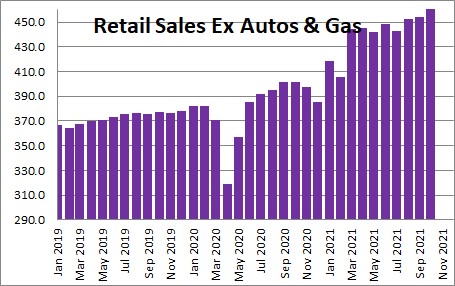 The level of retail sales is far above the level of sales that existed prior to the recession.  A large part of the jump in sales early in the year was attributable to the series of three tax refund checks that were distributed late last year and in the early part of this year.  Sales rose more slowly during the summer months as the number of COVID cases began to climb.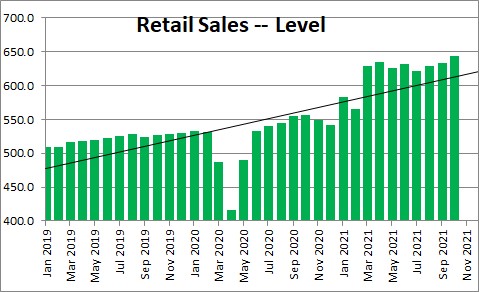 However, sales have gathered momentum in recent months as the number of COVID cases has declined.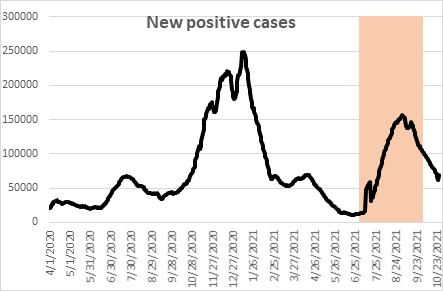 The one category of sales that has been slow to recover is restaurant and bar sales. However, with big increases in the past seven months restaurant sales are now 9.5% higher than their pre-recession level.  As the re-opening process continues in the months ahead these sales should continue to climb.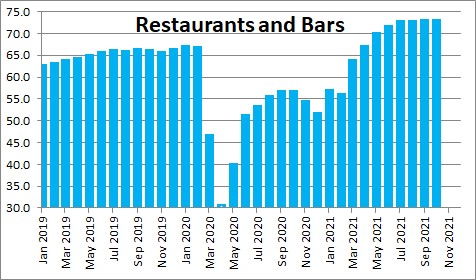 With consumers spending freely we expect GDP growth of  8.0% growth in Q4.  That gets us 5.7% GDP growth in 2021 and we anticipate growth of 4.9% in 2022..
Stephen Slifer
NumberNomics
Charleston, SC