July 15, 2022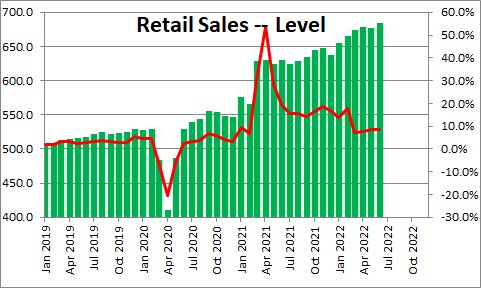 Retail sales rose 1.0% in June after having declined 0.1% in May. In the past year retail sales have climbed by 6.3%.  There is a sense that the economy has already slipped into recession.  Many economists look at the huge declines in consumer confidence and conclude that the consumer is about to pull back on his/her willingness to spend.  But yet the latest retail sales data suggest that is not happening.    Perhaps being influenced by a near record level of consumer net worth, and monthly debt payments in relation to income the lowest in decades, consumers seem perfectly willing to spend although, if asked, they say there are extremely worried about inflation.  The reality is that inflation is eroding their purchasing power (see discussion of retail sales below).
Motor vehicle sales rose 0.8% in June after having fallen 3.0% in May.   Higher gasoline prices are certainly acting as a brake on car sales.  At the same time there are the widely discussed chip shortages which are also acting as a brake on sales.  Once supply chains problems are resolved that brake on car sales should disappear.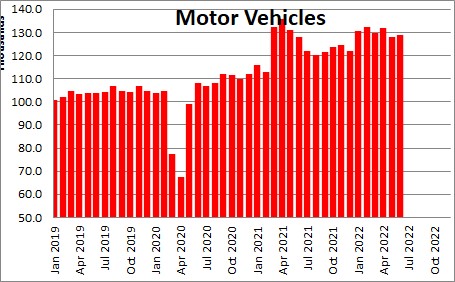 Retail sales ex autos and gas, which eliminates the two most volatile components, rose 0.7% in June after having declined 0.1% in May.  In June car sales rose 0.8% while gasoline sales jumped 3.6%. In the past year this series has risen 6.6%.  The consumers' pace of spending appears to have slowed and that is not a bad thing.  The object is to reduce the pace of economic activity so that the unemployment rate actually rises slightly from its current level of 3.6% to the 4.0% mark (which is widely regarded as the full employment threshold) or somewhat higher.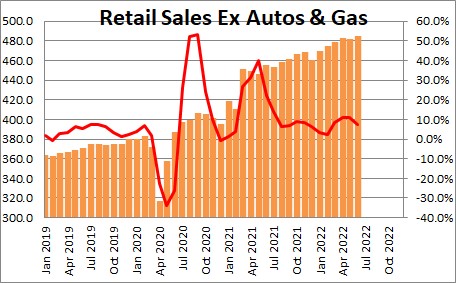 Restaurant sales rose  1.0% in June after climbing 0.9% in May.   Consumers seem perfectly willing to go out to a restaurant.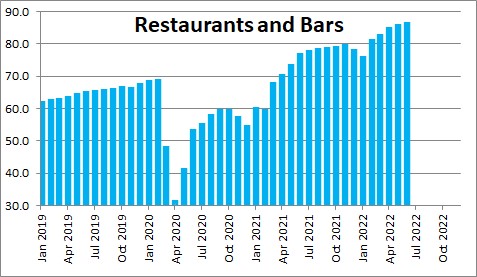 The problem is that inflation has been rising as quickly as sales and, as a result, real retail sales — sales adjusted for the increase in inflation — have declined 0.4% in the past year.  Our income has been rising and we keep spending, but the amount of goods and services we are able to purchase with our fatter paycheck is actually slightly smaller than it was a year ago.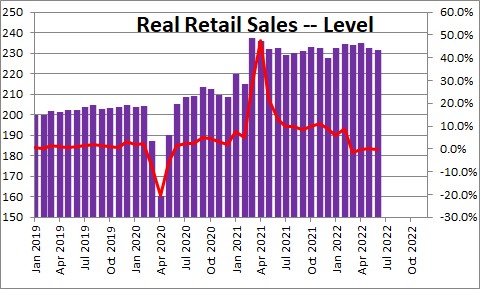 With consumers spending at a moderate pace we expect GDP growth of  0.5 in Q2. But with GDP growth in the second half of the year likely to average 2.5% we anticipate GDP growth of 1.0% in 2022.
Stephen Slifer
NumberNomics
Charleston, SC