June 8, 2021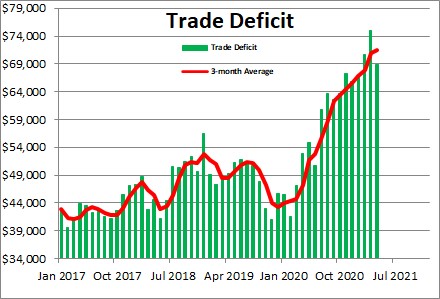 The trade deficit narrowed by  $6.1 billion to $68.0 billion in April  after widening by $4.8 billion in March and $3.6 billion in February.  Exports climbed by $2.3 billion or 1,1%.  It has been in a steady uptrend since the recession ended in April of last year.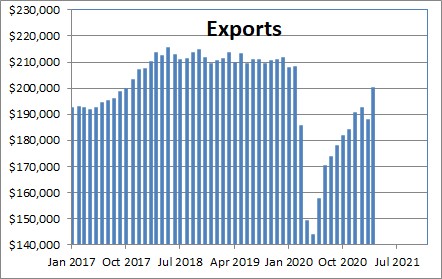 But imports declined by $3.8 billion or 1.4%.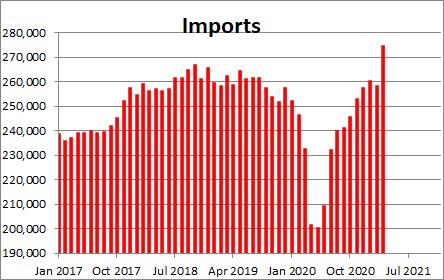 The deficit widened  in virtually every month since April of last year because imports rose more sharply than exports. That suggests that the U.S. economy was recovering from the recession far more quickly than the rest of the world.  But in April that trend could be beginning to turn the opposite direction.  U.S. exports rose quickly as foreign demand apparently began to accelerate.
The best gauge of global trade flows is the change in the total of both exports and imports.  It has been rising steadily for the past year and It is now 35.6% higher than it was a year ago.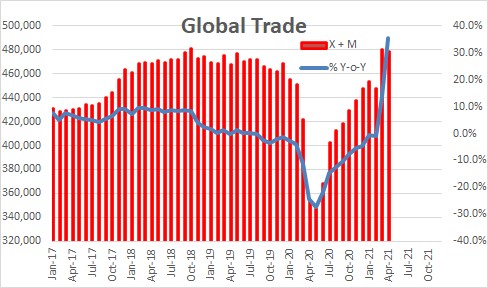 The trade deficit in real terms narrowed by $7.2 billion in April to $98.6 billion after widening by  $4.9 billion in March..  The deficit in real terms is important because that is what goes into the GDP calculation.  As that deficit widens, it means that the trade component is subtracting a significant amount from GDP.  In the first quarter, the widening trade gap subtracted 0.9% from GDP growth.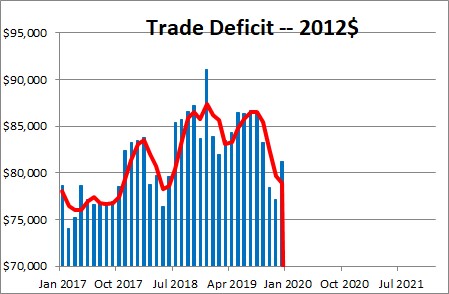 Stephen Slifer
NumberNomics
Charleston, SC