September 9, 2023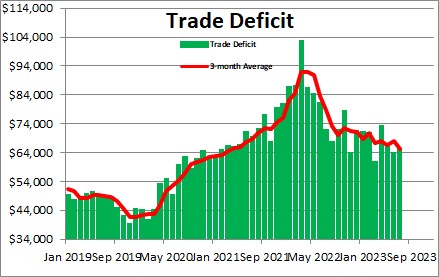 The trade deficit widened by $1.3 billion in July to $65.0 billion after narrowing by $3.1 billion in June. While volatile on a monthly basis, the deficit has narrowed dramatically since April of last year because exports have been essentially unchanged while imports have declined sharply. That suggests that the U.S. economy is slowing in response to the higher interest rates caused by the Fed's tightening which began in March of last year.
Exports increased $3.9 billion or 1.6% in July to $251.7 billion after having been essentially unchanged in June.  It had been in a steady uptrend since the recession ended in April of 2020 as the global economy recovered, but it has declined slightly in recent months.  In the past year exports have fallen 3.5%.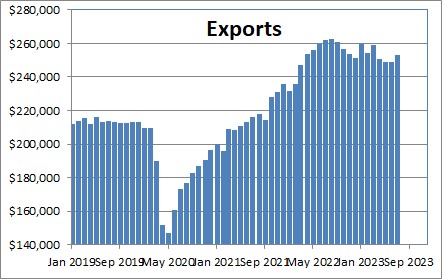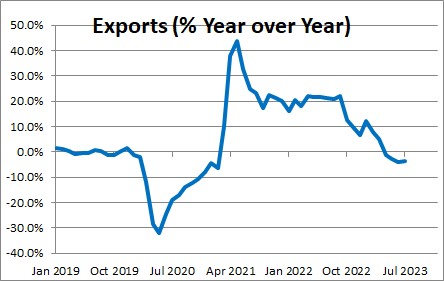 Imports rose $5.2 billion in July or 1.7% to $316.7 billion after falling 1.0% in June.  In the past year imports have fallen 4.7%.  The drop in imports in the past several months has been entirely in the goods category.  Imports of services were essentially unchanged.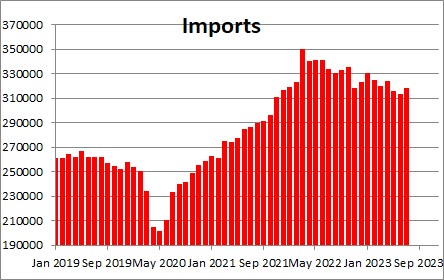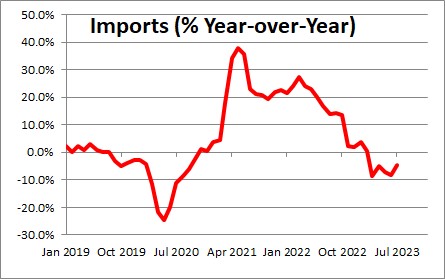 The best gauge of global trade flows is the change in the total of both exports and imports.  It had been rising steadily for the first two years of the expansion, but then declined slightly since the beginning of this year,  Perhaps that mirrors what has been happening in the global economy –growth rebounding after the 2020 recession, but growing at a slower pace in the past year or so.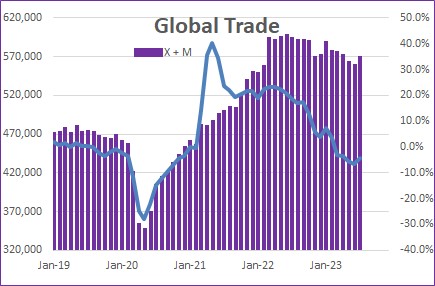 The trade deficit in real terms widened by $2.6 billion in July to $88.4 billion after narrowing by $3.1 billion in June.   The deficit in real terms is important because that is what goes into the GDP calculation.  The trade component added 0.6% to GDP growth in the first quarter and subtracted about 0.2% in the second quarter.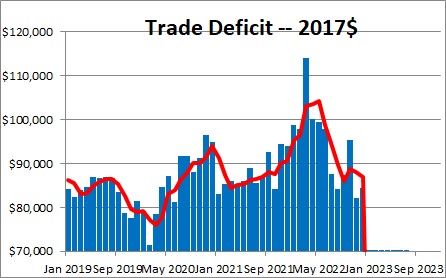 Stephen Slifer
NumberNomics
Charleston, SC