July 2, 2020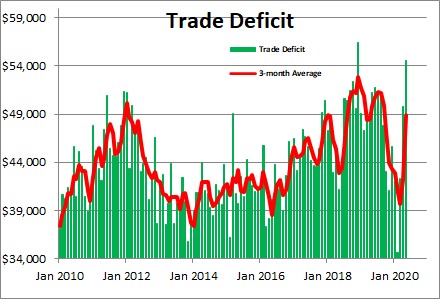 The trade deficit for April widened by $4.8 billion in May to $54.6 billion after having widened by $7.4 billion fin April and by $7.7 billion in March.  Exports fell 4.4% in May after having declined 20.5% in April while imports declined by 0.9% in April after having fallen 13.6% in April..
Thus, the deficit in real terms as widened by $18.0 billion in the last three  months.  As a result we expect the widening of the trade deficit to subtract 9.0% from Q2 GDP.  We currently expect GDP to decline 50.0% in that quarter.
The best gauge of global trade lows is the change in the total of both exports and imports.  Both categories have been plunged in recent months.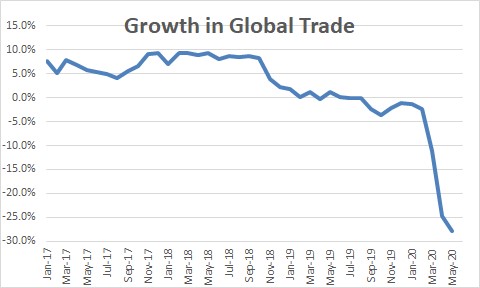 .Stephen Slifer
NumberNomics
Charleston, SC