September 9, 2020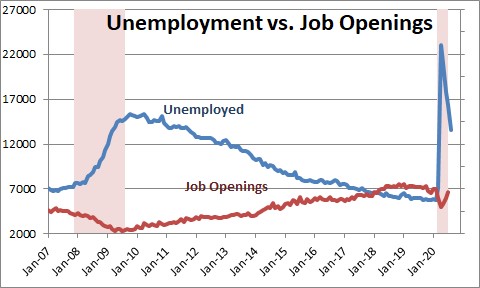 The  Labor Department reported that job openings rose 10.3% in July to 6,619 thousand after climbing 11.7% in June and 7.5% in May, but  after having declined 16.9% in April and 14.2% in March.  As the economic expansion gathers momentum the number of job openings will continue to climb.
As shown in the chart below, there are currently 2.3 unemployed workers for every available job.  Not a great time to be looking for a job but it will continue to improve as the  late summer progresses.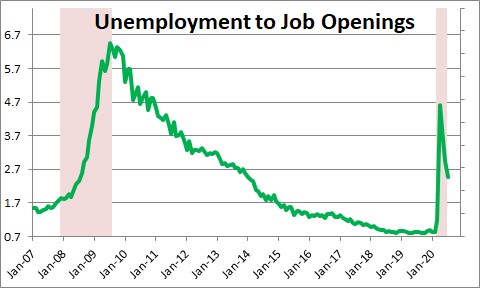 The Labor Department also reported that hires declined 3.1% in July after having risen 21.0% in June and 26.6% in May.  Business people have re-hire many of those that they had laid off in March and April but they apparently took a breather in July.  But that stands in contrasts to the payroll employment gains which show consistent sizable increases in employment every month since April.  .  Hires should continue to climb at a brisk pace in the months ahead.  With the unemployment rate at 8.4% there is an ample pool of available bodies for hire.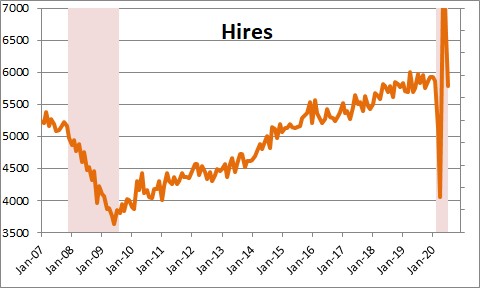 Stephen Slifer
NumberNomics
Charleston, SC