February 22, 2019
In 2018  14.7 million workers belonged to a union.  Of those 7.1 million were in the public sector compared to 7.6 million in the private sector.  However, the union membership rate for public sector works at 33.9% was substantially higher than the rate for the private sector which was 6.4%.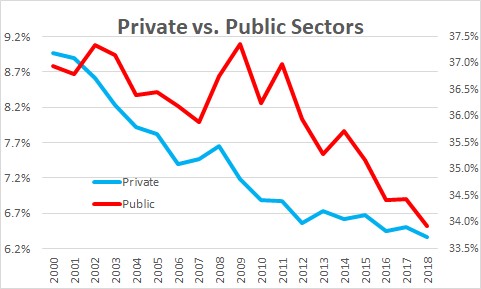 Among occupational groups the highest unionization rates were in protective service organizations which includes police officers and firefighters at 33.9% followed closely by workers in education, training, and library occupations at 33.8% .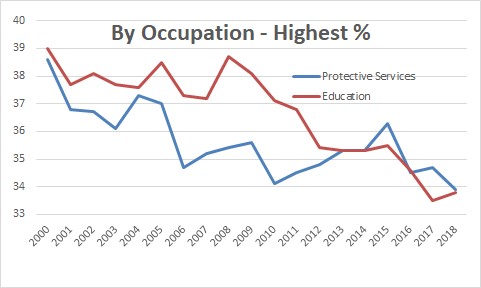 The lowest unionization rates were in farming, fishing and forestry occupations (2.4%) , sales and related occupations (3.3%), computer and math (3.7%), food preparation and serving-related occupations (3.9%).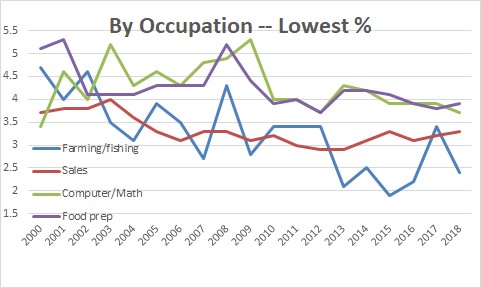 Stephen Sifer
NumberNomics
Charleston, S.C.