February 22, 2019
The overall rate of union membership has been declining for years and now stands at 10.5%.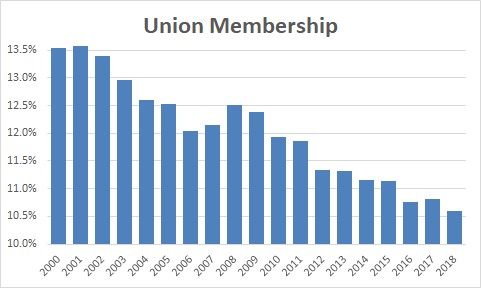 The unions are finding it increasingly more difficult to penetrate the private sector.  As shown below, amongst private sector workers only 6.4% belonged to unions in 2018.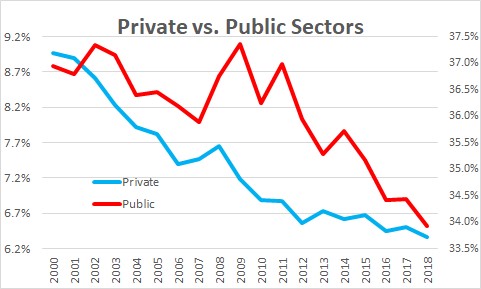 Unions have been far more successful in penetrating the various levels of government where the union membership rate for 2018 was 33.9% or five times as high as in the private sector.  Why have unions been so successful in the public arena?  Probably because of a perception that government workers are underpaid and, therefore, in need of union assistance in attaining their fair share of the pie.
Stephen Slifer
NumberNomics
Charleston, SC